October 19, 2015
Lilly kicks off DTC campaign for Trulicity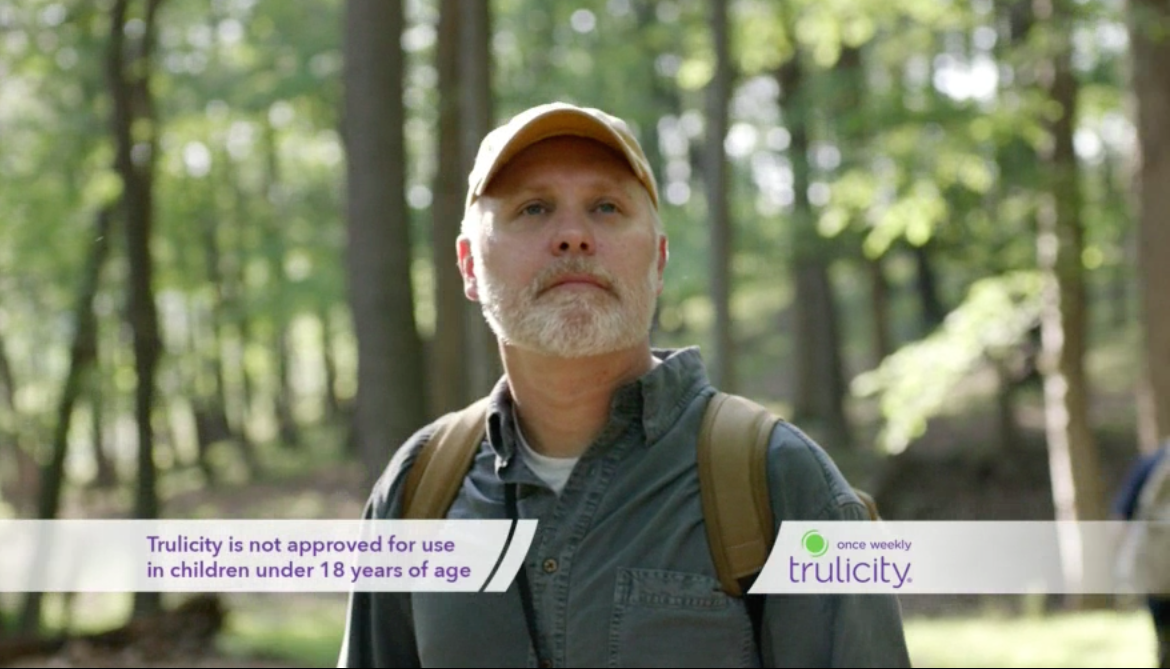 Eli Lilly on Sunday launched a DTC campaign for its injectable diabetes drug Trulicity as it seeks to build market share in the competitive GLP-1 receptor agonist class, which has four other approved drugs in the US.
The campaign, called Activate Your Within, focuses on educating type-2 patients about how Trulicity can be used. It features a photographer who describes his treatment as activating the insulin within his own body.
Grey produced the creative for the consumer campaign, OMD handled media planning, and GSW Worldwide, the AOR for the brand, worked on the campaigns for healthcare professionals and payers.
"It used to be big and bold out of the gate on day one," said Keith Johns, senior director of diabetes marketing for Lilly. "The industry is starting to challenge that model [and ask]: Is that the best way to launch?"
Lilly, in particular, has a lot at stake with the launches of Trulicity as well as Jardiance, another diabetes drug it is co-marketing with Boehringer Ingelheim. (The drugmakers launched the DTC campaign for Jardiance in September.) Lilly, like many drugmakers, is facing potential revenue losses associated with patent expirations. A report released in February by Moody's Investors Service said Lilly, along with AstraZeneca and Bristol-Myers Squibb, has the highest patent exposures relative to revenue bases even with strong pipelines.
Lilly began its HCP marketing push for Trulicity last year, first targeting endocrinologists in November and then primary care providers in February.
The drugmaker spent $5.49 million on professional ads in the first half of 2015, making it the second-highest-spending brand on marketing in medical and surgical journals, according to MM&M's Professional Ad Report, which published in August. The company's spending on DTC in the US last year was $332 million, making it one of the top spending drugmakers.
The GLP-1 receptor agonist market is crowded—it includes AstraZeneca's Byetta, Novo Nordisk's Victoza, Sanofi's Lyxumia, GlaxoSmithKline's Tanzeum and now Lilly's Trulicity. Tanzeum is also a once weekly injection.
Payers have become increasingly more concerned about the costs of new medications, including diabetes. GLP-1 products, in particular, are viewed as less differentiated and the potential for discounting or rebates is often tied to positioning on the formulary, Seamus Fernandez, an analyst for Leerink Partners, wrote in a research note in August.
Increasingly restrictive payer coverage policies were one factor in Lilly's decision to wait to launch the DTC campaign for Trulicity. The drugmaker decided to wait until it had established solid reimbursement, according to Johns. The FDA approved Trulicity in September 2014.
"We took a different approach," he said. "The initial launch efforts were around the payer."
Lilly is targeting diabetes patients who are already taking one or more oral medications that treat type-2 diabetes and are preparing to add an injectable therapy to better manage their condition, the company said. Trulicity is the one of the only approved GLP-receptor agonists that can be injected weekly, rather than daily, a point that the company is marketing to consumers. Patients tend to spend about 6 to 12 months deciding the move to an injectable treatment.
"There's a lot of tension and frustration around that first injection moment," Johns said.
The campaign will utilize print, digital and TV. Johns declined to provide budget details but said marketing spending in the fourth quarter will be "robust." He said competing brands spend between $2 million and $8 million a month and Trulicity's spend will be competitive.
"It's different when you launch first or second," Johns said. "But you have to think differently."
Correction: A previous version of this story incorrectly said that Trulicity is the only GLP-1 that is injected weekly. It also incorrectly cited the agency that developed the creative for the consumer campaign. It is Grey.
Scroll down to see the next article