October 03, 2016
Merck's creative archive tells an industry story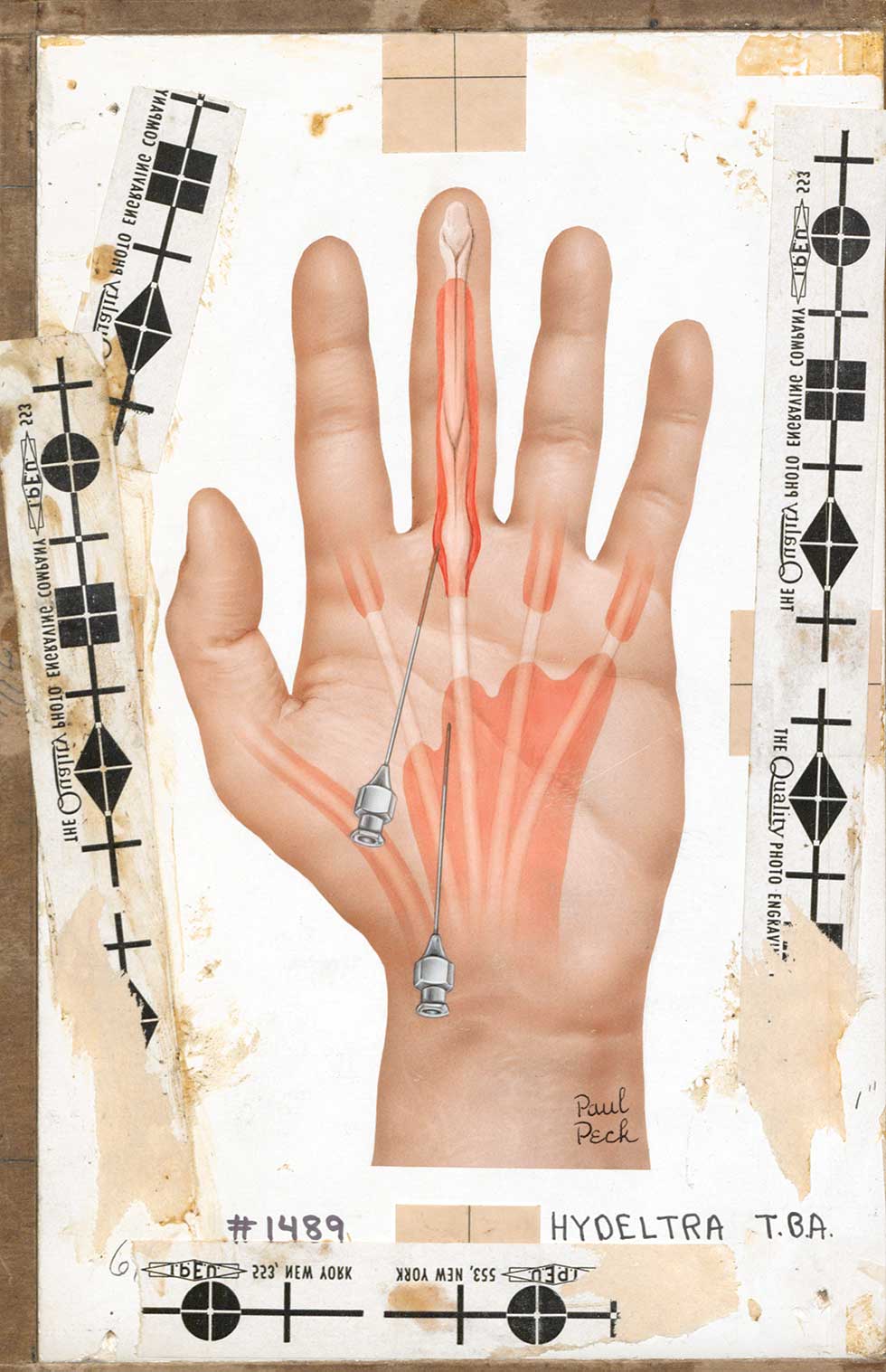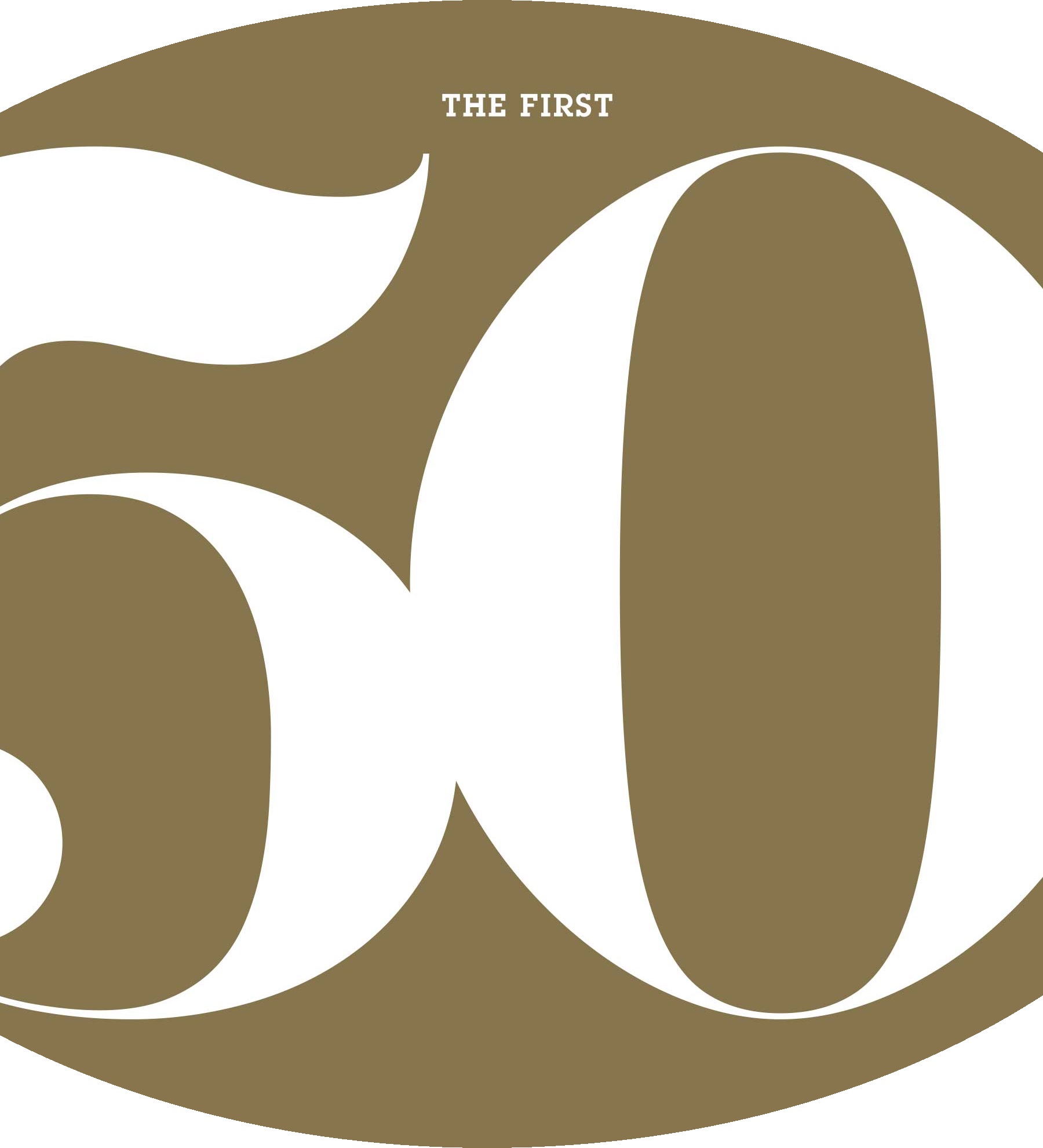 Dr. Paul Peck demonstrated the proper administration of corticosteroid Hydeltra in the 1960s. All photos are courtesy of Merck.
When one discusses the creative giants of medical advertising's past half century, talk usually turns to artists enshrined in the Medical Advertising Hall of Fame — Ernie Smith and his iconic depiction of the "Benadryl fathead," say, or Sal deRouin and his canny use of construction hard hats to connote product attributes (the safety of heart drug Cardizem). Such discussions might also reference any number of marketing agencies, both living entities and shops subsumed into a larger organization via merger or acquisition, and the path they paved by pushing reluctant pharma companies to broaden their aesthetic horizons.
One of the names less likely to pop up in such conversations is Merck. Granted, few pharma giants have established themselves as Rx Club mainstays, or even endeavored to do so. But there has always been a sense that, more than its peers, Merck had less interest in artistic exploration than it did in meat-and-potatoes message conveyance. Which, obviously, is fine — marketing effectiveness has never hinged on artistic virtuosity. Nobody's demanding that an ad for Zontivity must deliver a master class in sketchwork with compressed charcoal.
See also: Creative partners should push pharma clients to tell better stories
The problem is that this perception of Merck's creative bona fides is, well, wrong. The unveiling of hundreds of images created at the company's request by artists like Norman Rockwell, Dr. Paul Peck, and Joel Nakamura suggests that Merck might have been among the pharma world's most progressive-minded organizations, at least when it comes to cultivating ­museum- grade artwork. Taken collectively, the freshly rediscovered images — thousands of them — serve as a history of the industry's artistic evolution writ small.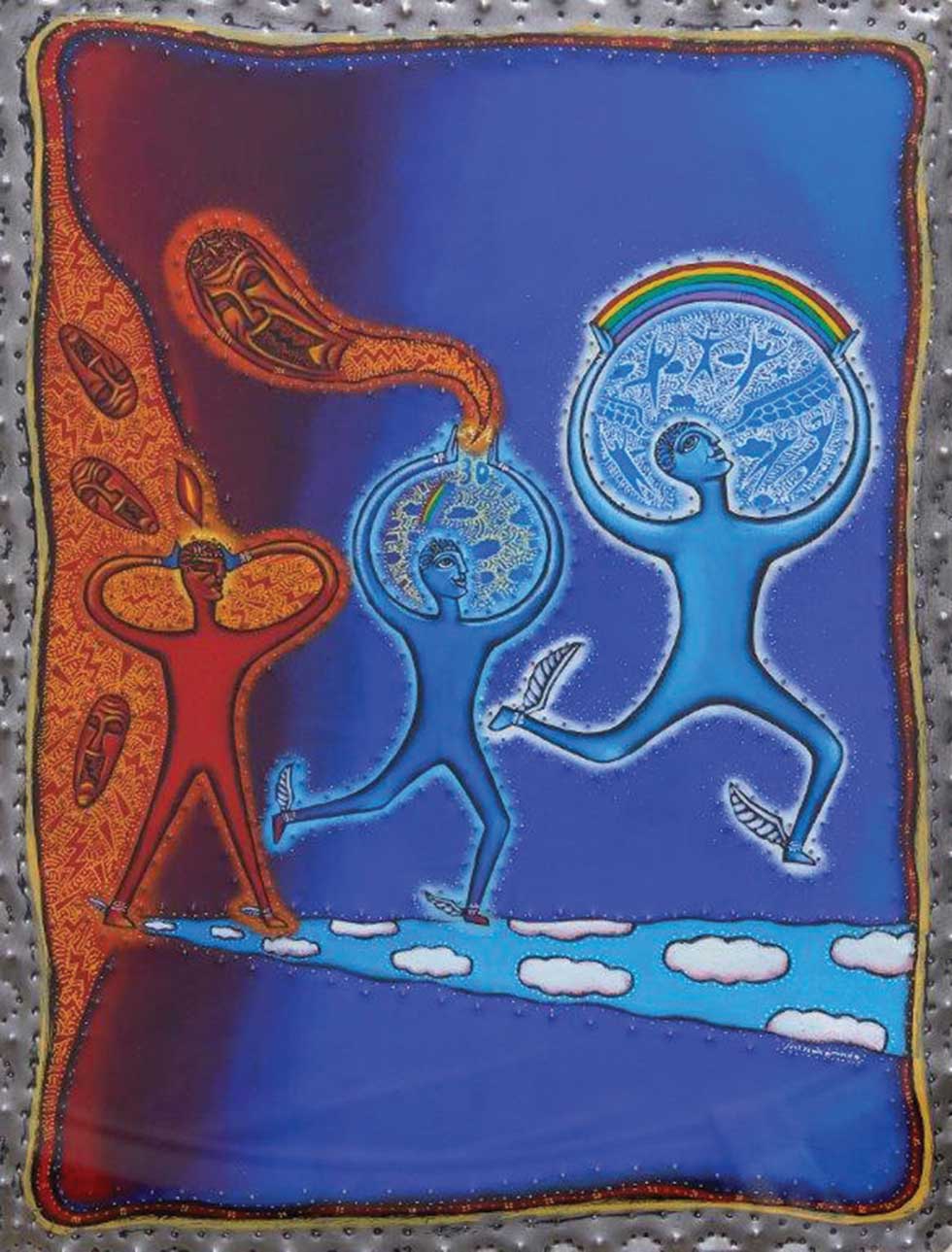 In the late 1990s, artist Joel Nakamura suggested alleviating the effects of migraine through Maxalt (rizatriptan).
INDUSTRY SUPPORT DECLINES
Peter Plante, creative director of Merck Creative Studios and lead of Merck Archival Services, does not seek credit for this. "If you paint me as an 'industry legend,' I'm going to get laughed out of this building," he says. "I'm just a guy who's had some unique experiences in his career."
At the same time, Plante's off-the-clock efforts served to liberate the Merck artwork from back-office obscurity. "I curated a lot of it at my house on Friday nights because I needed room to sort it," he says. "I just couldn't bear the thought of all this beautiful, important work being thrown out or left in some room collecting dust."
Plante was assisted on his quest by two other Merck execs who share his interest in preserving a neglected part of its historical record. "We call ourselves the Monument Men of Merck, even though it's me and two women," he deadpans. Their expeditions paid off in the form of finds like an original Rockwell. "Nobody even knew it was on the wall," he says.
See also: Pharma's complexity calls for a closer look at creativity
Indeed, it's quite a stash. Nearly 73,000 creative assets have been digitized. It took eight tractor trailers to transport the 4,100 linear feet of physical assets to Merck's formal archive, now located in what a rep describes as a "disaster-prepared, geo-secure warehouse that exceeds national archival standards." The decision to relocate the artwork to a fortified facility may or may not have been prompted by a fire that claimed much of the artwork Merck inherited on acquiring Schering-Plough, in 2009. Only those works with titles commencing with the letters A through C (hello, Claritin) survived.
To browse the Merck archives is to be reawakened to a part of the industry's creative past that informs its present. The works date to the 1930s and '40s, when Merck formally established an in-house creative group. In the 1960s, the group was expanded to include a fuller complement of on-site art directors. This decision explains why Merck was able to devote considerable resources to medical illustration and other fine artistry (it had people on hand who made such projects a top priority). It also might explain why Merck's creative reputation failed to keep pace with the caliber of the work it produced: Many top agencies, Plante believes, declined to work with Merck, knowing that its in-house artists and art directors would have final say on all things creative.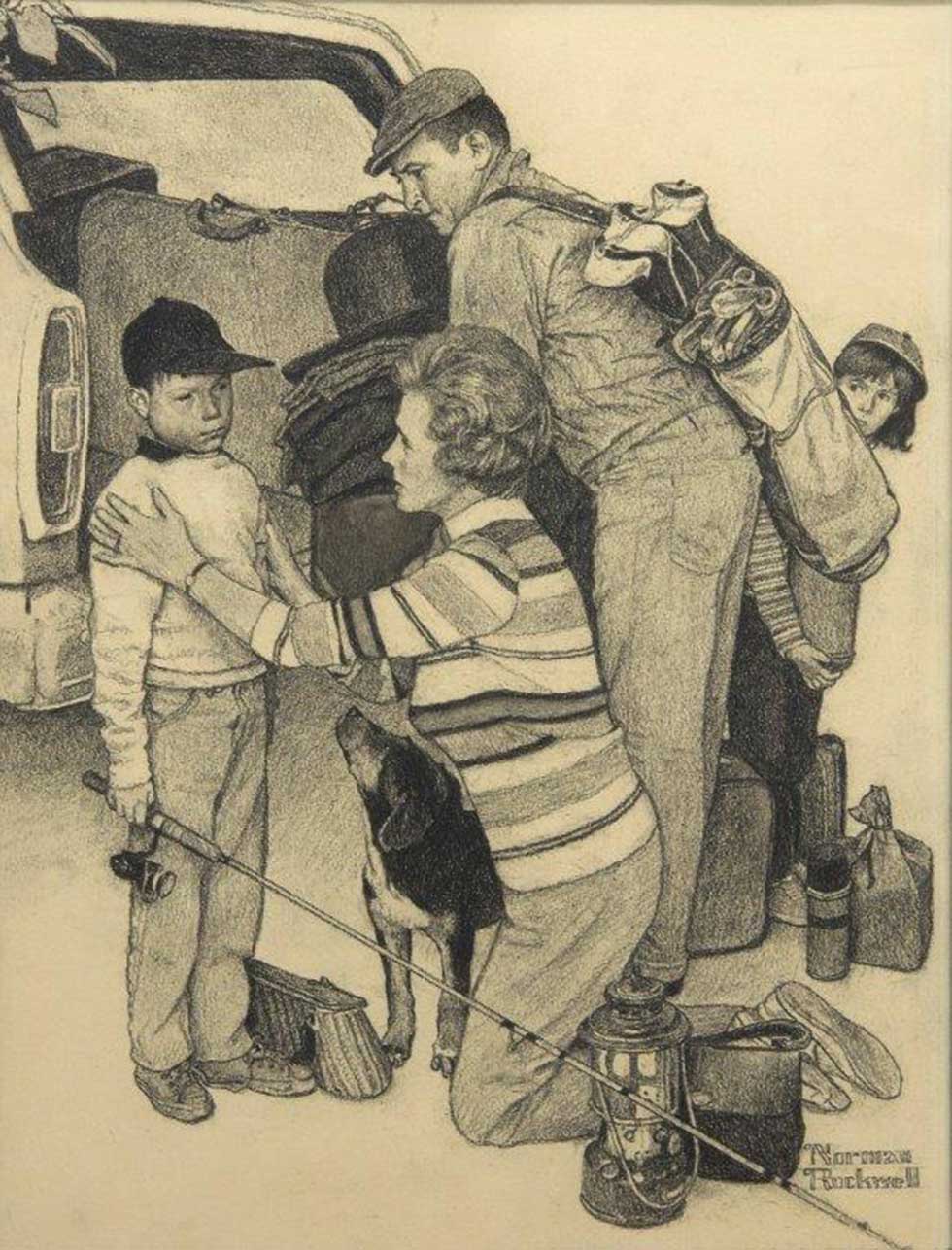 Once America's favorite realist painter and illustrator, Norman Rockwell showed what an interrupted family sports outing — halted owing to a mumps outbreak — might look like.
MUSEUM-GRADE ARTWORK
If this proved a handicap in any way, it's hard to tell from the artwork itself. Merck's artistic glory era began in 1959, when it entered into an exclusive agreement with esteemed medical illustrator Peck. The relationship ultimately produced more than 500 pieces. Similarly fruitful was the collaboration with Nakamura, whose creations on tin fueled the drugmaker's global Maxalt campaign for more than a decade.
"When you show somebody the work, [the reaction is], 'Oh, wow!' It's awe," Plante says. "The vasculature within the hearts, the nerves pulsing through arms and hands — who'd have thought colons could be beautiful? But they are."
See also: Ogilvy's Michael Johnston on Using the Familiar in Diabetes Ads
Plante believes the elaborate nature of much of the work in the Merck archives presaged the current digital era, ­especially in animated and 3-D renderings of products, processes, and procedures. As for what people will take away from the revelation of the art and advertising cache, Plante hopes it will motivate them to extend that legacy into the future. His one worry? That rights-related issues could delay sharing the artwork.
"I ask around — 'Oh, somebody at that one boutique agency in Philadelphia can get you permission.' But all those agencies got blown up or merged or whatever. I wouldn't even begin to know where to look for the contracts," Plante laments.
At the same time, he remains thrilled — as both artist and marketing professional — that Merck saw the value in saving and securing the work for posterity. "[The artwork] brought prestige to the company and helped cement relationships with customers. It brought value," Plante says. "It tells us so much about where we've been and where we may be going."
Dr. Peck's 1960s heart rendering was intended to capture doctors' attention.
Scroll down to see the next article