October 26, 2015
Pharma on LinkedIn? How to Engage Healthcare Professionals Using LinkedIn Showcase Pages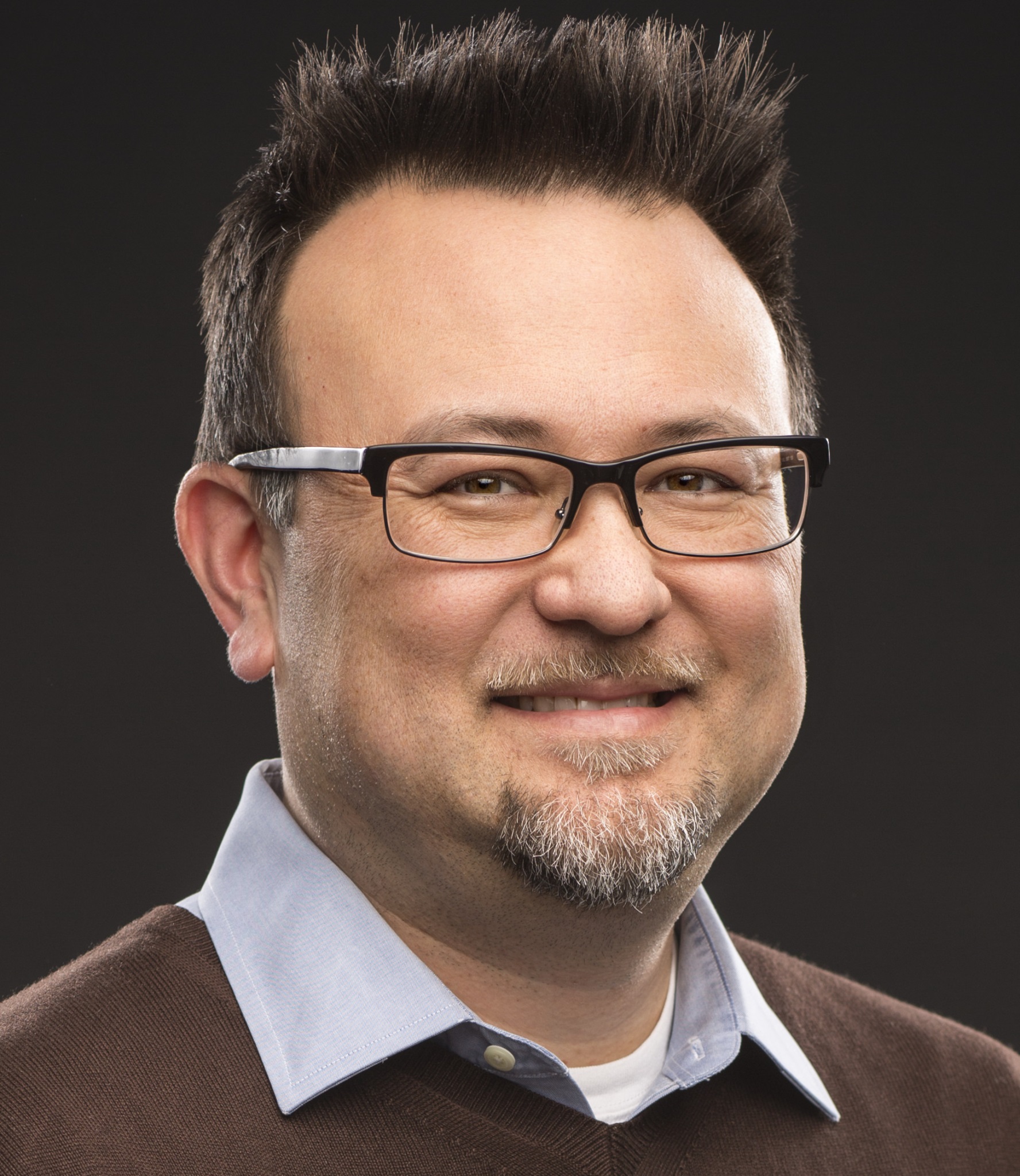 We know that omnichannel approaches allow marketers to deliver the right message at the right time to their target audiences. Pharma marketers and social sites like LinkedIn are starting to take notice.
The platform, which has been a traditional tool for job seekers and recruiters, is moving to a content curation and publication mode and developing tools for influencers and marketers to create multichannel experiences for their products, services and content.
With more than 350 million users around the world and 200,000 new users a day, LinkedIn is used by an incredibly wide range of professionals, including healthcare providers. In fact, according to LinkedIn, there are already more than 4 million US healthcare professionals who currently use the platform. Like other professionals, HCPs use LinkedIn to look for employment opportunities, participate in conversations and share valuable news and content with their network.
Given this strong and growing HCP user base, a powerful opportunity has emerged to publish content directly on LinkedIn in order to increase the visibility of a company's corporate narrative and services as part of an integrated marketing strategy that spans paid, owned and earned media. Viewed through the lens of paid, owned and earned media, LinkedIn now offers a complete marketing ecosystem for generating both broad awareness and campaigns and content targeting HCPs.
5 Tips to Jump-start HCP Engagement on a LinkedIn Showcase Page
1. Create a playbook. Create a living document that outlines engagement rules and scenarios, such as how to handle and/or respond to adverse events and comments on posts. For example, the US Air Force created Rules of Engagement for Blogging, a document featuring an engagement flow chart.

2. Establish monitoring rules. Establish protocols to be notified of new comments to posts. This process will likely be a mix of human and technology involvement.
3. Set engagement expectations. Create "terms of engagement" for the HCP community to set guidelines around the types of conversations that should be encouraged on the page. For example, one might set expectations around product conversations, staying on topic and avoiding dispensing medical advice. For example, Incyte created guidelines and best practices for moderating its LinkedIn page.
4. Approve an editorial calendar. Create three months of posts in an editorial calendar. Companies can mine their current website content, videos, partner content and more to help brainstorm post ideas and themes.
5. Understand what works, and evolve. Gather insights as HCPs start to share and content with their networks. Review the analytics from the Showcase Page to help determine which content was the most impactful. Evolve the program's storytelling, materials and services to better meet the needs of the target audience.
Paid media: The nature of LinkedIn's platform allows for a multitude of targeting features. Healthcare marketers can target audiences by job title, function, occupation, industry, skills, affiliations and more. This precise targeting provides pharmaceutical marketers with the reassurance their advertising efforts reach the right audience—a powerful capability for instances in which regulations require advertising to be directed toward HCPs only. Thus, audience targeting proves to be a powerful asset for LinkedIn and is an important factor to consider when advertising on LinkedIn.
Owned media: LinkedIn now offers Showcase Pages, a service for products and brands to create, manage and promote content. A Showcase Page is similar to a Facebook Page for brands but it offers the benefits of audience targeting and the inherent professionalism of LinkedIn. Like all social channels, pharma marketers will need to develop a strategy to increase page followers, such as using advertising to promote the page (via LinkedIn and other channels) and partnering with LinkedIn to build a custom Follower Campaign, for example.
Despite the growing power and reach of LinkedIn, there are currently just a handful of examples of pharma companies using the platform to engage with their HCP target audiences. One such campaign is a Showcase Page that Cadient, a Cognizant company, recently launched for Incyte, a biopharma company. The page aims to extend the reach of the biopharma company's HCP rare-disease content and services directly to its oncology audiences.
Earned media: LinkedIn's growing user base and added functionality provide general users and companies alike the opportunity to share content with their networks. Melina Leone, Incyte's digital and non-personal promotion marketing lead, said, "Every like, comment and share exponentially extends the reach of published content to notonly the Showcase Page followers but also their followers, thereby increasing reach and engagement. LinkedIn is an important channel to increase the reach of our NPP programs." There are very few pharma companies using this key platform. Therefore, a huge opportunity exists for early adopters to take advantage of the low volume of competitive noise currently on LinkedIn.
Where do we go from here? Like other emerging social channels, LinkedIn will gain momentum and acceptance within pharma marketing as new examples and use cases continue to emerge. The platform has the tools needed to drive paid, owned and earned content strategies.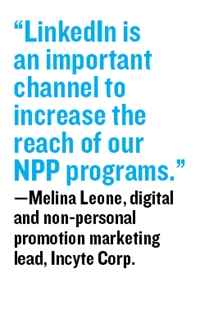 LinkedIn itself is also planning for the future and is adding new services to evolve into a content publishing platform. For example, with LinkedIn's acquisition of Lynda.com, a long-established skills training platform, HCPs could have access to training modules to increase their knowledge in specific skills and further their career development.
For pharma marketers willing to try a relatively untested platform among the pharmaceutical industry, LinkedIn provides myriad benefits for pharma companies. The healthcare industry is already moving toward increased patient engagement. Pharmaceutical companies will need to follow suit—and utilizing networks like LinkedIn will help marketers not only advertise to HCPs but also actively engage with their target audience.
Gene Yuchin Miller is director of commercial strategy and innovation at Cadient, a Cognizant company.
Scroll down to see the next article