September 17, 2015
Tech-Savvy Consumers Push Hospitals to Launch Digital Marketing Campaigns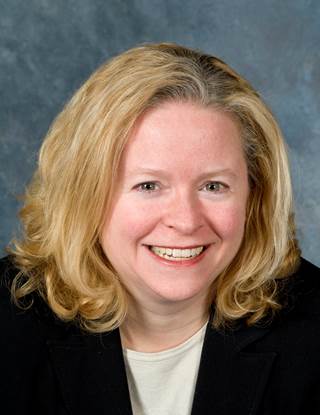 According to a national survey conducted by the Pew Research Center, 72% of Internet users looked online for health information in the past year.
Today's healthcare consumers (patients) are intelligent, tech savvy and willing to spend the time to make informed decisions when it comes to choosing provider services. In this healthcare landscape, technology is playing a significant role in changing how consumers seek medical care, which means hospitals need to rethink how they have engaged, are engaging and will engage with past, current and future patients.
This is where hospital marketing programs come into play.
With the changing healthcare environment, traditional marketing is no longer an option. Healthcare marketers need to shift to digital marketing campaigns.
Let's take a look at a few reasons why this is so.
The Savvy Healthcare Consumer
With access to an immense amount of medical information, today's healthcare consumers are more knowledgeable than they ever have been before. Now consumers are asking questions like: Is this provider covered under my plan? Does it offer the services I need? How much does it all cost? It's up to healthcare organizations to not only respond with that information but to do so in a digestible and concise manner as well.
As consumers take a more proactive approach to health, they can self-diagnose based on all the information they have at their fingertips, meaning they are less likely to seek hospital services unless they truly require serious medical attention. With patients able to self-cure for minor health issues, fewer are going to hospitals. Hospitals perforce must become more creative and targeted in order to maintain steady revenue streams.
Hospitals also need to engage with consumers on a deeper level in order to attract and retain them. This creates a more competitive environment among hospitals and patient-care facilities to promote their individual health systems and draw in new consumers.
Traditional Marketing No Longer Cuts It
In order to reach consumers, hospitals must rethink their old ways of marketing outreach. In the past hospitals took a traditional marketing approach, which involved leveraging offline channels to reach consumers that typically were not integrated, which made it difficult to measure the return on marketing investment.
To connect with the modern healthcare consumer, however, marketing campaigns have had to expand beyond traditional tactics. Today's digital marketing campaigns are deeply targeted online and offline campaigns. Customer relationship management tools benefit many marketing campaigns throughout a variety of industries, as they can pinpoint target audiences that campaigns want to reach. When used in healthcare marketing, these campaigns break down patient interactions to provide metrics that support and provide insight into key performance indicators and return on investment.
Solutions such as CRM can help segment patient information, allowing hospitals to reach target patient audiences with appropriate messaging. A healthcare CRM lets hospitals specify patient needs, providing hospital marketers with the information they need to make tactical and informed decisions to reach patients more directly.
Digital Marketing Offers a More Robust View of the Consumer
Digital marketing campaigns allow healthcare organizations to collect information to better understand patients, which allows them to engage more intelligently and deliver a greater patient experience. The information gathered can help inform future interactions with patients. By bringing digital marketing campaigns into hospital and health system marketing departments, they can reach tech-savvy consumers better while enhancing patient relationships.
As consumers become more technologically advanced, hospitals must connect and engage digitally with consumers or risk losing patients to competing hospitals or health systems. With this change, hospital and health system marketing departments must shift from traditional to digital marketing campaigns to engage with larger patient bases.
Kristin Hambelton is chief marketing officer at Evariant.
Scroll down to see the next article