January 30, 2015
At Work With . . .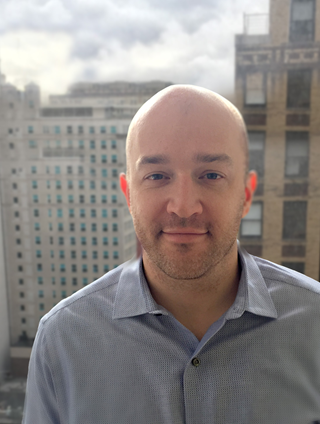 Q: Your biggest break?
I was hired by a great company, Medsite. It was my first pharma job and focused my career.
Q: What's the best and/or worst part of your job?
Managing personalities is the best part. There is no greater feeling than when you've delivered for your client. The interview process is the worst part. Hiring is an art form.
Q: Who is the person you admire most in your work?
I admire anyone who has had the thought power and initiative to build something of their own.
Q: What's the view like from your office?
Bald and masculine—I look into my colleagues' offices.
Q: How long is a typical meeting with clients?
A typical client meeting is an hour, two if it's a presentation and all day long if it secures more business.
Q: Did college help you prepare for your career?
I went to Albright College. It prepared me to navigate responsibilities and thrive in a competitive place.
Q: If you wrote a book, what would its title be?
A Man Without a Plan.
Scroll down to see the next article