April 01, 2013
At Work With: Doug Jordan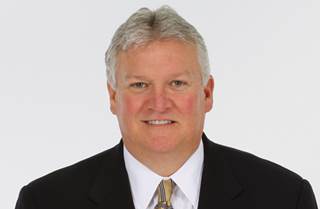 Doug Jordan
EVP, managing director, Mosaic Managed Markets
What was your biggest break?
After college, I turned down a job offer from a subsidiary of Exxon to pursue a pharmaceuticals sales position. Somehow I was lucky and got the job. It was with Merck during the Roy Vagelos, MD (CEO) era, when Merck was coming on strong.

What's the best and/or worst part of your job?
The best part of my job is the diversity each day brings in working across a broad range of clients and brands in different stages of their lifecycle.

What's the view like from your office/work area?
Our office is located in the Flatiron district of NYC on 23rd Street. I love the area—directly across from Eataly, the Italian market.

What books are you ­reading?
I'm currently reading Outliers: The Story of Success by Malcolm Gladwell. It's about people who exist outside the bell curve—the various leaders and professionals who are wildly successful.

If you were to write a book, what would the title be?
I would title it If I knew then, what I think I know now. It would be great to apply life's learnings, personal and professional, earlier wouldn't it?
Scroll down to see the next article