February 01, 2012
At Work With: Ed Mitzen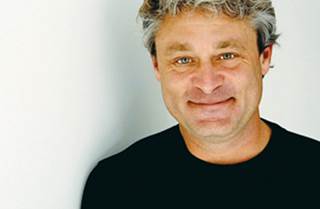 ED MITZEN
Partner, FingerPaint Marketing
What was your biggest break?
In 1997, I accidentally dropped my 7-month-old son on his head because I was so distracted due to a crappy work week. He was fine, but I quit my job the next day and started my first business.
What's the best part of your job?
Working with amazingly talented people who are willing to all pull together.
What's the view like from your office/work area?
Our office space overlooks downtown Saratoga Springs.
Does your office have a favorite lunch and/or after-hours place?
There are about 30 bars and restaurants within a mile of our office. However, many FingerPainters regularly visit the Parting Glass
What was your greatest professional challenge?
I started my first advertising agency having never worked for an advertising agency.
Where will you be in five years?
Working at FingerPaint and still having a ball
If you were to write a book, what would the title be?
Nice Guys Finish First
Scroll down to see the next article