March 01, 2014
At Work With: Jack Hyndman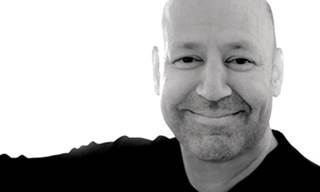 Jack Hyndman
Creative, Fingerpaint
What was your biggest break?
My first global win.
What's the best and/or worst part of your job?
Best: Acknowledging the outstanding performance of others. Worst: Losing a pitch.
What's the view like from your office/work area?
Lovely elevated view of downtown Saratoga Springs.
How long is a typical meeting with clients?
30 minutes to 1 hour.
Where did you go to college? Did it help you prepare for your career?
Parsons School of Design. It taught me to think, not just do.
What books are you reading?
Short Nights of the Shadow Catcher: The Epic Life and Immortal Photographs of Edward Curtis by Timothy Egan.
What was your greatest professional challenge?
The transition from doing to directing and leading others.
Where will you be in five years?
Building brand loyalty, ­breaking through the clutter, winning business.
If you were to write a book, what would the title be?
Keep on Truckin'
Scroll down to see the next article