May 01, 2012
At Work With: John Curbishley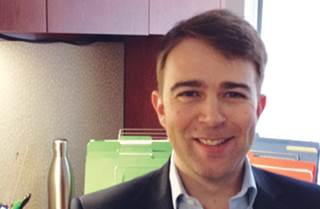 JOHN CURBISHLEY
EVP, Business and Product ­Development, AccentHealth
What was your biggest break?
Being admitted to Oxford University—it gave me an entirely new perspective on what I could achieve.
What's the best and/or worst part of your job?
Meeting new digital companies and figuring out creative ways to work with them.
What's the view like from your office/work area?
I have a great New York City view—a backdrop of skyscrapers with an old wooden water tower in the foreground.
Does your office have a favorite lunch and/or after-hours place?
The team here is very social but there's no one spot—we are by Grand Central so there are a lot of places nearby.
What was your greatest professional challenge?
At NBC I negotiated licensing deals in many countries with different cultures and paces of doing business.
Where will you be in five years?
I just joined the team here at AccentHealth so hope I will still be here.
If you were to write a book, what would the title be?
Legal Alien—Tales of an Englishman in Corporate America
Scroll down to see the next article