March 01, 2012
At Work With: Marsha Braverman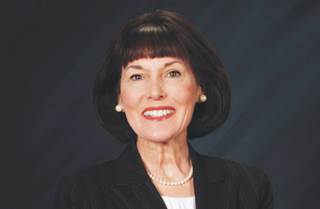 MARSHA BRAVERMAN
Exec. Dir. of Marketing & Communications, Drexel Univ. College of Medicine
What was your biggest break?
My first job was at Lewis & Gilman Advertising, Philadelphia's largest marketing firm at the time.
What's the best and/or worst part of your job?
I have had the good fortune to work with dedicated, creative marketing professionals who have made work both challenging and fun.
What's the view like from your office/work area?
The Benjamin Franklin Parkway, the start of Philadelphia's Museum Mile.
Does your office have a favorite lunch and/or after-hours place?
Our staff is very collegial and usually eats together in the break area.
Where did you go to ­college?
I received my BFA in Advertising from Moore College of Art & Design and earned my MA in Professional Communication from La Salle University.
What was your greatest professional challenge?
Being the first woman art director at Lewis & Gilman in the 1970s.
Where will you be in five years?
Behind the same desk.
Scroll down to see the next article