February 01, 2013
At Work With: Shannon Boyle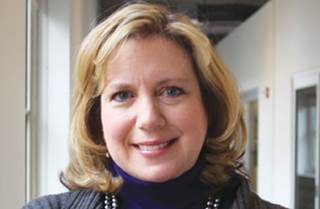 SHANNON BOYLE
SVP, Human Resources, Publicis ­Healthcare Communications Group
What was your biggest break?
When I was 25 and working as an HRIS Analyst, my EVP of HR decided he wanted to start a college recruiting program for our company and asked me to create it. The program became the hallmark of the HR department and the envy of our competitors. And the results stood the test of time—today, many of those first recruits are senior leaders within the business.
What's the best part of your job?
It is an absolute privilege to be entrusted with the development of our current and future leaders. It is so exciting to watch them grow and to share in their successes.
What books are you ­reading?
I am reading
Team of Rivals
by Doris Kearns Goodwin and
Jack Kennedy: Elusive Hero
by Chris Matthews. Each is a fascinating biography as well as a lesson in leadership.
Where will you be in five years?
I will still be fulfilling my purpose of discovering and developing great leaders.
If you were to write a book, what would the title be?
Busting the Myths of Career Advancement—What Really Matters and Why
Scroll down to see the next article