June 01, 2014
At Work With: Tom Donnelly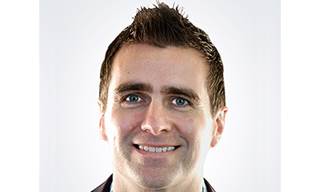 TOM DONNELLY
Group Managing Director, Evoke Health
What was your biggest break?
I spent several years as a management consultant. I was able to work in nearly every area of the pharmaceutical/ biotechnology business.
What's the best and/or worst part of your job?
The best part of my job is being part of Evoke Health's success, because there are so many facets to it.
What's the view like from your office/work area?
When I look out of my window I am inspired by the architectural genius of Philadelphia's City Hall.
How long is a typical meeting with clients?
It depends on the type and purpose of the meeting, but generally they last about an hour.
What was your greatest professional challenge?
The thing that keeps me up most at night is thinking about ways to ensure that we maintain our incredible culture as we grow.
Where will you be in five years?
I plan on being right here at Evoke Health.
If you were to write a book, what would the title be?
Don't Worry: We'll Figure it Out.
Scroll down to see the next article