November 19, 2014
Five things for pharma marketers to know: Wednesday, November 19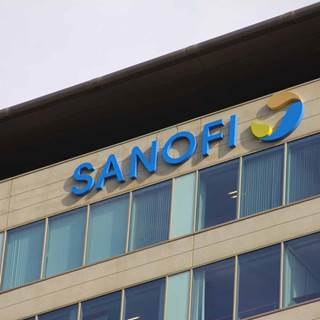 Sanofi has begun contacting potential candidates for its CEO vacancy, Bloomberg tells us. The news service reports that the Paris-based drugmaker has reached out to Olivier Bohuon, chief executive of device maker Smith and Nephew, as well as Christophe Weber, president and COO of Takeda, to replace the recently ousted Chris Viehbacher.
Royalty Pharma will purchase royalties on Vertex Pharmaceuticals' cystic fibrosis medicines from the Cystic Fibrosis Foundation (CFF) for $3.3 billion,
Reuters reported Wednesday
. Vertex co-developed its CF drug Kalydeco with a CFF affiliate. The foundation plans to use the proceeds from the deal to help fund the development of new products for the disease.
Takeda must pay $155,000 in damages after a West Virginia state court jury ruled the company deliberately destroyed documents about the development and marketing of diabetes drug, Actos, which has been embroiled in lawsuits over its reported link to bladder cancer, Bloomberg reported. The jury ruled that the Japanese-based drugmaker's destruction of files prevented Richard Myers, a retired bakery worker, from proving that Takeda failed to warn patients about the drug's risks.
Sanofi's consumer healthcare division, Chattem, announced Wednesday it's bringing back basketball legend Shaquille O'Neal to promote IcyHot's newest expansion, SmartRelief, a small battery-powered device which uses nerve stimulation to block pain signals. O'Neal will hope to educate viewers on how the device helps him manage his chronic back pain.
Johnson & Johnson's multi-billion trial against Boston Scientific will kick off Thursday, according to the Irish Times. J&J claims Boston Scientific breached its contract with the drugmaker ten years ago when the two were in a bidding war over Guidant, which Boston Scientific ultimately won. In 2004, J&J inked a deal to merge with Guidant which included a clause that prohibited the latter from seeking better offers. Before the merger closed, Boston Scientific reportedly swooped in with a better offer, which Guidant accepted.
Scroll down to see the next article