August 25, 2014
Monday Moves August 25
AGENCY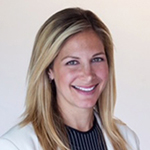 Julie Levin (pictured at left) has joined Publicis Worldwide North America, taking on the title of chief marketing officer, after a stint at the Martin Agency. Levin will be in charge of new and organic business development for all of Publicis North America offices and brands, and will be based in the New York office.
WPP's health PR firm GCI Health has named Elisia Canna to head up the new Well Living initiative which oversees consumer health as well as consumer wellness, a category which includes items such as mobile health devices and food choices. Canna joined GCI in February 2011 and has been heading up the consumer business as EVP. Still an EVP, Canna's new role will be to expand Well Living. Her elevation is part of the firm's recent growth, which has included 35 new hires in the first six months of the year.
MANUFACTURER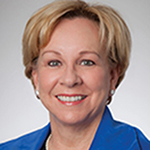 Celgene alum Shawn Cline Tomasello (pictured at right) has joined Pharmacyclics as its chief commercial officer. Tomasello's three decades of pharmaceutical experience include heading up Celgene's hematology and oncology divisions, and working as Genentech's national director of hematology for Rituxan.
Jim Hindman is Allergan's new EVP, finance and business development and CFO. Hindman replaces Jeff Edwards who has resigned after nine years as Allergan's CFO and 21 years with the company. Hindman's new title went into effect August 19. He enters his new role with 30 years of history at the Botox manufacturer, time which has included roles such as SVP treasury, risk and investor relations, SVP finance and controller and assistant corporate controller.
Patient recruitment firm MediciGlobal has named Linda Capsey its vice president of project management and innovation. The firm says Capsey's responsibilities will include providing strategic and operational oversight for recruitment-retention program development and patient communication workshops. Capsey's background includes working as the client services director for patient recruitment firm Fast4wD Ogilvy, UK, part of Ogilvy 4D, UK. Capsey also spent 12 years on GlaxoSmithKline's marketing and clinical research teams.
Scroll down to see the next article