September 15, 2014
Monday Moves: September 15
MANUFACTURER
Purdue Pharma announced that Susie Robinson, former head of human resources at Lumeris, has joined the company as Vice President of Human Resources. Prior to Lumeris, Robinson was the chief human resources officer at Infogroup, an innovator in the use of big data to help companies target and retain customers. Prior to Infogroup, she was Vice President of Human Resources at Dow Jones and Wyeth. Robinson also held various human resource positions at B. Braun, a privately held, global pharmaceutical and medical device company.
Agilis Biotherapeutics announced today the appointment of Dr. Mark Pykett as President and CEO. Dr. Pykett served as President and Chief Executive Officer of Navidea Biopharmaceuticals from 2010 to 2014. Before Navidea, from 2004 to 2010, he was president and COO of Alseres Pharmaceuticals,a biotechnology company focused on neurodegenerative and central nervous system disorders.
REGULATORY
FDA has named Cynthia Schnedar as director of the Center for Drug Evaluation and Research. Schnedar was deputy inspector general at the U.S. Department of Justice.
AGENCY
McCann Worldgroup today announced that Prasoon Joshi (pictured at left) has been promoted to Chairman of McCann Worldgroup Asia Pacific. In this position, he will focus on driving client businesses through collaboration and integration across one of the world's fastest growing economies.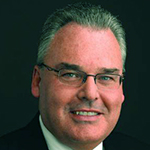 Cardinal Health has named Michael Kaufmann (pictured at right) as chief financial officer. The health care services company's previous CFO, Jon Giacomin, (pictured below at left) has been named as CEO of Cardinal Health's pharmaceutical segment. Kaufmann served in the role of

chief executive officer of Cardinal Health's Pharmaceutical segment since 2009. He joined Cardinal Health in 1990 and held a number of senior operational, sales and finance positions. These positions included group president of the medical business of the former Healthcare Supply Chain segment, after serving as the segment's CFO.
Scroll down to see the next article