September 29, 2014
Monday Moves: September 29
AGENCY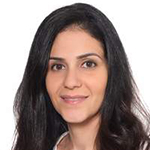 Ogivly CommonHealth announced its official launch in Dubai. The new operation will be led by Karen Kamel (pictured at left), business director, Ogilvy CommonHealth—who will report to Ronald Howes, regional managing director, Memac Ogilvy.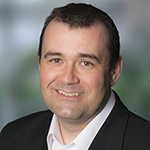 Intouch Solutions has named Chad Smith (pictured at right) to vice president of account services, Chris Nelson (pictured below at left) to vice president of analytics and inbound marketing and Ellen LeGrand (pictured below at right) to vice president of account services. Smith joined Intouch in 2012 as group account director. LeGrand, too, joined the agency's Chicago office in 2012—helping the company grow its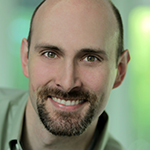 HCP marketing capabilities. Nelson joined in 2000 as an account coordinator and was most recently senior director of strategic services.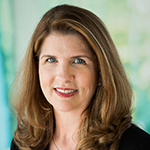 Concentric Health Experience has named Jose Rivera EVP and account director. Rivera previously worked as senior vice president and director of client services at Harrison and Star, where he was responsible for Perjeta, Avastin and Pegasys. Before his time at H&S, Rivera worked at Ogilvy CommonHealth Worldwide.
MANUFACTURER
Merck announced a number of executive appointments. The drugmakers new executive board will feature Stefan Oschmann as deputy CEO and vice chairman and Belen Garigjo has been appointed to the executive board to oversee the company's Pharma business.
Takeda pharmaceuticals has made the following appointments: Shinji Honda is now corporate strategy officer, Francois-Xavier Roger is now chief financial officer, David Osborne is now global human resources officer, Yoshihiro Nakagawa is now global general counsel, Haruhiko Hirate is now corporate communications officer, Christophe Bianchi is now president, global oncology business unit, Rajeev Venkayya is now president, global vaccine business unit, Masato Iwasaki is now president of the Japan pharma business unit, Trevor Smith is now president of the EUCAN business unit, Douglas Cole is now president of the US business unit, Giles Platford is now president of the Emerging Markets business unit, Tadataka Yamada is now chief medical and scientific officer, Thomas Wozniewski is now global manufacturing and supply officer and Gerard Greco is now global quality officer.
Scroll down to see the next article