April 01, 2012
People Moves: April 2012
MANUFACTURER
Novartis named Brian McNamara to the position of Division Head of Novartis OTC effective immediately. McNamara replaces Naomi Kelman, who has decided to leave the company. Naomi joined Novartis in March 2011 from Johnson & Johnson where she held several roles in the consumer, medical devices, and diagnostic sectors. McNamara has over 20 years of experience in consumer marketing. He started his career at Proctor & Gamble, where he spent several years in manufacturing management. He later moved into brand management where he led a number of P&G's Fabric Care businesses. Since joining Novartis OTC in 2004, McNamara worked on a number of strategic initiatives, including the acquisition of several OTC brands. He also played a key role in acquiring the rights to the Prevacid® Rx-to-OTC switch. McNamara has additionally worked in the European OTC market, having served as Region Head of Novartis OTC Europe from 2007-2010.
AGENCY
inVentiv has brought on Tom Sebok as president of inVentiv Health Communications. He will be based in New York and report to Paul Meister, CEO of inVentiv Health. The agency has also announced that Mark Archer has been appointed Senior Vice President of European Operations and Development for inVentiv Health Commercial, which provides sales, marketing, communications and patient outcome services to a wide variety of pharmaceutical, biotechnology, medical device and life sciences companies.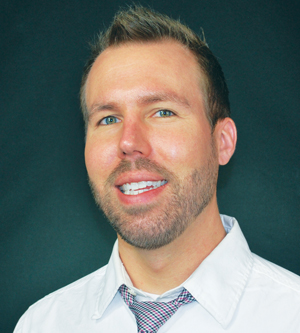 AbelsonTaylor has promoted Joe Bolokowicz (above) to senior print production manager and Goran Anderson to IT support specialist. Bolokowicz, previously print production manager, has been with AbelsonTaylor since 2004, managing multiple launches that included print ads, sales aids and complex structural leave behinds, as well as dimensional direct mail campaigns. In his new position, he will report to Kelly D'Anna, manager of print production. Anderson, newly promoted IT support specialist, has been with AbelsonTaylor for the past year and a half and has taken on leading roles in important projects, including the iPad rollout. Previously associate service desk technician, he will report to Steve Szczygiel, IT service desk supervisor. Anderson, who joined the agency after graduation from college, received a Bachelor of Science degree in computer science from Robert Morris University in Chicago. The agency has also hired Ciara Panacchia, Sarah Alexander and Mark Ludemann to the position of senior art director. Panacchia, a native of Carow, Ireland, will be working on the professional campaign for a children's nutritional product and reports to Mike Williams, associate creative director, art. She comes to AbelsonTaylor from Marketsense, a full-service business-to-business marketing services company in Burr Ridge, Ill. Alexander comes to AbelsonTaylor from the Zócalo Group, a word-of-mouth and social media marketing agency based in Chicago, where, as senior designer, she worked in the digital area, creating microsites, apps and mobile solutions. Her accounts there included Nissan, Dell, State Farm, Subway, Frito-Lay, Unilever and Kimberly-Clark. Ludemann comes to AblesonTaylor from his position as interactive art director in the Chicago offices of Liquid Thread, an agency launched in the US last year by Publicis Groupe's Starcom MediaVest Group (SMG). During his tenure there he worked on branding strategies, site designs, wireframes, a variety of rich media, mobile applications and social media efforts. His corporate clients included Beam Inc., Lego, Effen Vodka, and Hornitos Tequila. In addition, the agency has brought on Mitch Apley to fill a newly created position as manager of integrated production, audio/visual, and has promoted Matt Monnin to manager of integrated production. Apley served as a video vendor to the agency for the past eight years, and has worked on many of the agency's video projects, acting as a live action director on some. Monnin worked previously a senior producer; he will be supervising a team of producers developing all of the agency's digital initiatives and reports to Ed St. Peter, director of integrated production.
Greater Than One has promoted Patrick Rorke to chief operating officer. Rorke will be responsible for process, workflow and utilization, plus oversight of day-to-day operations.
Ogilvy CommonHealth has announced the promotion of Nancy Iler Sladicka, PhD, to executive vice president, account management, for Ogilvy CommonHealth Medical Education. Sladicka will be responsible for developing and maintaining client activities and relationships, while also fostering new business opportunities for Ogilvy CommonHealth Medical Education.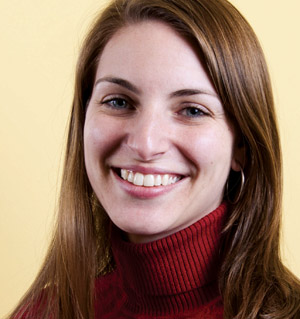 LehmanMillet announced new staff appointments. Kelly ­Lupton will serve as management supervisor; Tiffany Prizio (above) has been named account supervisor; Marissa McNally is now a senior account manager; and Julie Mandragouras has been appointed account coordinator. Lupton will be based in San Francisco and report into the agency's Santa Ana, California location, and Prizio, McNally and Mandragouras will be based in Lehman Millte's Boston headquarters. Lupton worked most recently at Eveo as a group account director, and before that at Giant Creative Strategy as account supervisor and director of business development. Prizio most recently served as account supervisor at Entrée Health, a CDM Group Company, where she worked on accounts for Amgen Inc. and Optimer Pharmaceuticals. She has also held positions at Saatchi & Saatchi Health Communications. McNally worked for six years at Biogen Idec in the sales and marketing operations department and on the US neurology marketing team, she developed and managed the speakers' bureau for Avonex and Tysabri and launched the company's thought leader engagement Web platform. Recently, she helped launch Stratify JCV, a personalized diagnostic device used with multiple sclerosis therapies. Mandragouras joins the agency as account coordinator and will work to support several accounts within the agency. Julie is currently balancing her responsibilities with the pursuit of a master's degree in communication management at Emerson College.
Sudler & Hennessey has promoted John Berzolla to senior vice president, creative director, UX. Danielle Tyburski has been promoted to senior vice president, director digital engagement. Christina Ceniza has been promoted to vice president, account group supervisor.
Communications Media has brought on Trey Badami as assistant planner, search engine marketing. Badami joins CMI with experience as a digital marketing associate at Rappaport Publishing and as an account coordinator with public relations firm, Walek & Associates. CMI also brought on Patricia Davis as assistant media planner. Davis joins CMI from Digitas Health where she was an associate media planner. She will initially serve as both an assistant campaign analyst and assistant media planner on the Abbott Pharmaceutical Products and Abbott Medic Optics business. Phil Turicik has joined CMI as associate campaign analyst. Turicik's former employer was RAMP, a dental advertising agency. In his role with CMI, he will work on Eli Lilly brands and the Abbott Nutrition account. The MEDtrak division of CMI has announced the promotion of Valerie Leedle, formerly medical education program coordinator, to senior medical education program coordinator. Compas has also announced the promotion of Bill Kelly, formerly project coordinator, to senior project coordinator. Compas has promoted Michelle Potts from director, buying services and deliverables, to senior director, buying services and deliverables. In her new role, Potts is responsible for the overall management of the buying services team, ensuring and maintaining client satisfaction through customer service.
InfoCures has hired
Mike Rosenberg
as associate director, project management office. Rosenberg's former role was project manager at Bank of America, and he was also a member of the program transition management team with Shire Pharmaceuticals.
Scroll down to see the next article