April 01, 2013
People Moves: April 2013
MANUFACTURER
Merck has hired Roger Perlmutter as executive vice president of Merck Research Laboratories, Merck's global R&D organization, effective April 15. Perlmutter, the former executive vice president and head of R&D at Amgen, will succeed Peter Kim.
Endo Health Solutions has appointed Rajiv deSilva as the company's new CEO. De Silva served previously as president of Valeant Pharmaceuticals.
Henry McKinnell, previously CEO and chairman of Pfizer from 2001-2006, will take over as CEO at biotech, Optimer Pharmaceuticals. McKinnell will replace Pedro Lichtinger who has stepped down amidst compliance, record keeping and conflict-of-interest issues.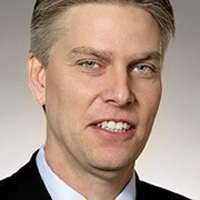 Hospira named Royce Bedward (pictured above) as corporate vice president and general counsel. Bedward joined the company at its inception, leaving a post as senior counsel at Abbott Labs. He began his career as an attorney at Jenner & Block.
AGENCY
Digitas Health announced the appointment of Tim Pantello to Managing Director of its Philadelphia office. In this position, Pantello will have responsibility for the Philadelphia headquarters office's client relationships and for expanding the agency's AOR work across health and wellness brands. Pantello brings two decades of experience in media, digital marketing, relationship marketing, advertising, and pharmaceuticals.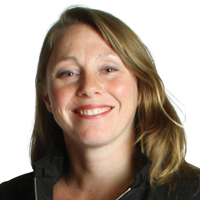 AbelsonTaylor has promoted Carrie Hixson (pictured above) to senior account supervisor and Bill Morley to account executive. Hixson will head up one of the agency's leading hypertension accounts, working in support of a portfolio of four products in the category. She will report to Sam Nourtsis, account director. Before coming to AbelsonTaylor, she was senior director, account services at Hamilton Communications, a Chicago healthcare agency, where she managed campaigns aimed at hematologists, nurses, patients and caregivers for a hemophilia product. Hixson received her Bachelor of Science degree in journalism from Ohio University. Morley, promoted from the position of account coordinator, will work on a treatment for diabetes. He will report to Lynette Hunter, account director. Having joined AbelsonTaylor in 2011, he worked on both professional and DTC campaigns, handling products in the areas of gastroesophageal reflux disease (GERD), epilepsy, cardiology, pain management and overactive bladder. Before joining AbelsonTaylor, he was project coordinator at Kaleidoscope, a Chicago-based integrated brand design firm. He also served as an intern at Lyon Communications. AbelsonTaylor has also promoted Linda Phillips to the rank of vice president and has brought on Nichole Hermes as employee benefits manager for human resources. Phillips, who helped create the agency's human resources department and was its director, will report to Keith Stenlund, vice president and chief financial officer. Hermes is one of four staff members who will report to Phillips. She will oversee payroll and HRIS functions, design wellness programs and work on AbelsonTaylor's profit-sharing plan. Hermes joins AbelsonTaylor from the AIM Consulting Group. As corporate director of human resources and administration, she expanded the company's benefits package and standardized policies and procedures. AbelsonTaylor has also named Jeff Berg senior vice president, director of client services. He will be responsible for agency performance and client relationships on all AbelsonTaylor accounts, which include pharmaceutical, medical device, diagnostic and nutritional brands. He reports to Dale Taylor, agency president and CEO.
Michael Hickey, former vice president of US Sales at AstraZeneca and former president of AstraZeneca, Netherlands has joined Delta Point as senior vice president of global leadership development. During his time as VP sales in the US, he led the successful launch of brands such as Crestor, Seroquel and Nexium plus a number of oncology brands. His approach led to the introduction of a new AZ selling model in the US and the Netherlands as well as a comprehensive SFE (Sales Force Effectiveness) program in the US, which was later adopted worldwide. Following his time with AstraZeneca, Michael became president of IBA Molecular, North America.
Giant Creative/Strategy recently promoted Jamie Lee to vice president, director of human resources. Lee will continue to partner with Giant's executive team in cultivating the company's culture while implementing strategic and tactical initiatives and focusing on attracting top talent. Lee previously was Giant's HR director for two years.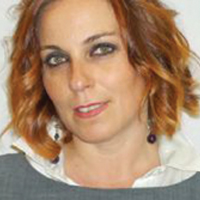 Havas Health announced the appointment of Carola Salvato (pictured above) as general manager, Havas Life Italy. Salvato will be based in the main office in Milan, and is tasked with growing the agency with a special focus on digital solutions and becoming strategic partners with clients.
Pacific Communications announced the addition of art supervisor B.J. Bateman, who is joining the Botox Therapeutic creative team. Bateman was previously senior interactive designer for Digitas Health in New York. He holds a Bachelor of Fine Arts from the School of the Art Institute of Chicago.
Pinnacle Health Communications announced the addition of Matthew J. McClellan to its staff as vice president, strategic services. Matt joins Pinnacle with over 20 years' experience in the healthcare and pharmaceutical industries. In his prior role of national account strategy lead for BMS' market access division, Matt developed initiatives for the BMS portfolio within the largest commercial accounts. He brings therapeutic experience to Pinnacle that includes HIV, hepatitis, diabetes, mental health, women's health, cardiovascular and respiratory.
Dr. Amitabh Chandra has been named chief scientific officer at Precision Health Economics. Chandra is the director of health policy research at Harvard's Kennedy School of Government and professor of public policy at Harvard; he will still serve in these roles. He sits on the Congressional Budget Office's 22-member Panel of Health Advisers with PHE founding partner Dana P. Goldman. Chandra is also an editor of the Review of Economics and Statistics, a former editor of the Journal of Human Resources, and serves on the editorial boards of Economics Letters and the American Economic Journal.
RESEARCH
M3 Research has hired Bill Friedrich as director of research services; David Deutsch as senior vice president of qualitative research; Marilyn Blumenthal as client specialist; Sheryl Lowenhar as strategist; Michael Wildt as vice president of market research; Estuardo Torres as vice president of market research; Alex Boethis as bidding and procurement manager; Angelina Yatsenko as assistant director of operations; Andrea Ralyea as senior project manager; Priya Ramnarayan as senior project manager; Amir Forouzan as senior project manager; Beth Reilly as senior project manager; Rob Warpas as account manager; Duane Joseph as account manager; Ambika Sikka as senior project manager; Michael Bondiskey as project manager; Leo Ladyzhensky as director of programming services; and Victor Ochkovsky as programming and data processing manager.
James Taylor has been hired as vice president, clinical development at, INC Research. Taylor joins the Raleigh-based CRO firm from Pfizer where he was vice president, global clinical trial management. He will serve as a liaison to biopharmaceutical customers, vendors and investigative sites for the company's general medicine business unit. Taylor brings 25 years of experience in the life science industry, 15 of them spent supervising and executing global clinical trials. Prior to serving as vice president, global clinical trial management, Taylor was vice president, worldwide head, contracts and outsourcing, also at Pfizer. He has also held positions at Sanofi-Aventis, as senior director outsourcing management, and at Omnicare Clinical Research in contract and proposal management.
CORRECTION: In the Skill Sets section of the February issue, MM&M misstated the services and offerings of McCann TL Managed Markets. The agency provides the following services: Managed Markets Insight Mining, Access & Reimbursement Solutions, Cost & Coverage Message Development, Account Manager Tools & Training, Pull-through Optimization Materials, and Integrated Digital Solutions.
Scroll down to see the next article