April 01, 2014
People Moves: April 2014
MANUFACTURER
UCB has announced a CEO succession plan. Jean-Christophe Tellier (pictured) will succeed Roch Doliveux on January 1st, 2015. Tellier joined UCB in 2011, after previous roles at Ipsen SA and Novartis AG.
Eisai announced the appointments of Yuji Matsue as chairman and chief executive officer and Shaji Procida as president and chief operating officer, effective April 1. Matsue and Procida succeed current President and CEO Lonnel Coats, who will be retiring from Eisai in June 2014 after 18 years. In his role as chairman and CEO, Matsue will be responsible for the strategic direction of the Americas Region. Procida, as president and COO, will have full operating responsibility for the U.S. business. Together they also will provide regional management support and oversight to all of Eisai's operating companies and units in the Americas. Matsue joined Eisai in 1982. He attained roles of increasing responsibility, culminating in his 2001 appointment as vice president of commercial development, where he led all corporate planning and business development activities in the United States Procida joined Eisai in 1998 as manager of financial consolidations and reporting. Over the years, she has held positions of increasing responsibility within finance and accounting. In 2005, Procida was appointed controller, where she led the accounting, financial reporting, budgeting and consolidation functions. In 2010, she was promoted to vice president of finance, ascending to chief financial officer in 2012.
Jazz Pharmaceuticals announced that Kathryn Falberg, executive vice president and chief financial officer (CFO), has resigned from the company to pursue other interests. Falberg will serve as a consultant to Jazz Pharmaceuticals during a transition period. Matthew Young, senior vice president of corporate development at Jazz Pharmaceuticals, has been appointed senior vice president and CFO, reporting to Bruce Cozadd, chairman and chief executive officer, as of Ms. Falberg's resignation.Young joined Jazz Pharmaceuticals in early 2013.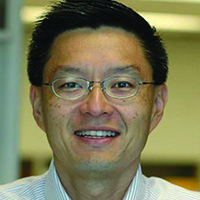 Roche has brought on William Pao, M.D., Ph.D. (pictured), professor of medicine and head of the hematology-oncology division at Vanderbilt University Medical Center, to join Roche Pharma Research and Early Development (pRED) as Global Head of the Oncology Disease and Translational Area (DTA), effective May 1. He will be responsible for leading Roche's discovery, translational medicine and early development of innovative oncology medicines. He will also contribute to maintaining Roche's leadership in oncology. Pao will be based in Basel, Switzerland and report to John Reed, M.D., Ph.D., global head of Roche pRED.
Amgen appointed David Piacquad as senior vice president of business development. Formerly the company's vice president of strategy and corporate development, Piacquad previously worked at Schering-Plough and Johnson & Johnson in finance and business development.
Avion Pharmaceuticals announced the promotion of Mike Sullivan to the position of president. Sullivan joined Avion Pharmaceuticals in 2011 as vice president of sales and marketing. His career history includes senior management positions with UCB Pharma, Novartis, Sanofi and Ther-Rx Pharmaceuticals.
Novartis shareholders ratified Joerg Reinhardt's move into the chairman's seat. Reinhardest was preceded by Daniel Vasella.
Alexza Pharmaceuticals has announced that Robert A. Lippe has joined the Company as executive vice president, operations, and chief operations officer. Lippe has responsibility for the company's global operation functions, including strategic development and execution of clinical and commercial manufacturing, quality and compliance, supply chain and supply partner management, technology transfer, facilities, sustainment engineering and IT in support of the company's product and technology portfolio.
Par Pharmaceuticals has named Antonio Pera as chief commercial officer. Mr. Pera joins Par from JHP where he served as senior vice president, commercial operations. Prior to joining JHP, Mr. Pera was senior vice president, supply chain management at AmerisourceBergen Corporation (ABC). Before ABC, he held senior management positions at several leading generic pharmaceutical companies and he began his career in 1980 as a sales representative for Baxter Travenol Laboratories, Inc.
AGENCY
AbelsonTaylor has hired New York City-based Jose Andrade to its headquarters in Chicago, where he will take on the role of vice president, director of interactive technology. Andrade brings 25 years of experience in graphic technologies to the new position, where he will lead the agency's resource development teams, vendors and technology initiatives and oversee offerings therein. He will report to Stephen Neale, SVP, executive creative director. Andrade joined AbelsonTaylor from Medicus Life Brands, a healthcare agency in New York, where he was most recently technology director.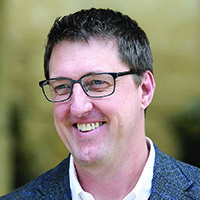 Pure Communications has announced the expansion of its senior leadership team with appointments to three new roles on the firm's executive team. Pure has named Matthew Clawson (pictured) as senior vice president/managing director of the agency's investor relations/financial communications practice, Jennifer Torres as senior vice president/group director and Lauren Cohen as senior vice president. Clawson will direct Pure's investor relations practice and offer strategic counsel and account oversight around financial communications program. Torres will lead accounts by way of integrated corporate and product/pipeline communications. Cohen will lead corporate and product communications programs.
CMI/Compas announced the appointments of Jessica Crowley and Dana Trimborn assistant media planners, Yvonne Connolly as facilities manager and Jessica Woodson as senior reprints account coordinator. Yvonne, Dana and Jessica Crowley work out of the Philadelphia office and Jessica Woodson is working out of the New Jersey office.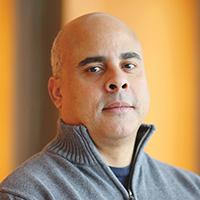 Peter Emtage (pictured) has been promoted to vice president, immune mediated therapies, iMED, oncology at MedImmune, the global biologics research and development arm of AstraZeneca. Emtage will be responsible for the creation and implementation of a comprehensive IMT-C strategy, and coordination of this strategy with key partners across MedImmune. He will also take responsibility for all MedImmune IMT-C project teams.
The HealthComGroup has announced the hire of William J. Mulderry, who has joined the company as executive vice president. Mulderry served as a director of sales at Time, where he led the launch of that company's first professional medical publication. After Time, Mulderry joined Medical Economics Publishing as director of new media for Medical Economics magazine and went on to serve as publisher of Business and Health magazine, a managed markets publication.
GCI Health announced the appointments of three new senior staff members and two key staff level promotions. Sherry Goldberg and Allison Schneider join the New York office as senior vice presidents, Kimberly Ryan joins as a media specialist and Robyn Leventhal and Edie DeVine have been promoted to senior vice presidents. Previously, Goldberg was senior vice president at Ruder Finn where she managed global clients across multiple disease areas. Prior to Ruder Finn, Goldberg spent six years at Porter Novelli. Schneider also joins from Ruder Finn where she served as a senior vice president, directing global and US strategies, programming, issues management, internal communications and media relations for leading pharmaceutical brands. Earlier in Schneider's career, she spent more than five years at Ogilvy Public Relations where she led high-level healthcare accounts. Most recently, Ryan had run her own communications consultancy, providing media strategy to clients across a variety of industries. Leventhal will lead an account with a major pharmaceutical company. During her four years at GCI Health, DeVine has led efforts to win a number of new, diversified accounts and created various organic growth opportunities.
GA Communication Group announced the addition of seven new hires in first quarter of 2014. Joe Vladic joined the GA team as an analytics and user insight manager. Justin Colville came on as a senior producer. Colin Smith was hired as a producer. Thomas Hafner was brought on as a junior developer. Meg Thomas joins GA as a project coordinator. Bridget Kennelly was hired as a project coordinator.
Correction: A story from our February issue, titled "Ogilvy lands Endo pain, men's health work," misstated that regulators are looking to schedule Vicodin and other hydrocodone combination opiods to schedule III. It should have read that they are are looking to classify them as schedule II.
Scroll down to see the next article