November 30, 2012
People Moves: December 2012
AGENCY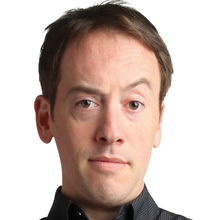 AbelsonTaylor has promoted Larry Koplow (pictured) to associate creative director, copy-digital and hired Ann Titus as senior copywriter. The agency has also promoted Syed Ahmed to copywriter. Larry Koplow joined AbelsonTaylor in 2008 as a senior copywriter, working on a CRM program for the treatment of gastroesophageal reflux disease (GERD). During his four-year tenure with the agency, he has become a digital, print and broadcast writer for numerous brands in such categories as oncology, schizophrenia, diabetes and children's nutrition. His work includes product launches, sales aids and motivational tools, videos, websites, email campaigns, print, TV and even one comic book. He reports to Tristen George, creative director. Ann Titus will develop copy for broadcast, print and digital campaigns for both consumer and professional audiences, focusing on dermatology, cholesterol and cardiology accounts. She reports to Barry Levine, creative director. Titus joins AbelsonTaylor from Euro RSCG Chicago, where she worked for the past four and a half years, serving as senior copywriter and associate creative director. There she developed print and digital advertising campaigns, direct marketing materials, outdoor advertising and in-store promotional materials. Her accounts included telecommunications, liquor, health and beauty, retail, food service and consumer packaged goods brands. Syed Ahmed, promoted to copywriter from his position as associate copywriter, will be working on products for the treatment of osteoporosis and breast cancer. He reports to Bradley Graetz, creative director. Since joining AbelsonTaylor in 2008, he has worked on a wide range of brands in categories, including cardiology, urology reproductive disorders, dermatology, neurology and oncology. Most recently, he has worked in the areas of women's health, pain management, hormone replacement and autoimmune diseases. AbelsonTaylor also promoted two in their art department. Eric Voigt was advanced to senior art director and Steph Krout to art director. Voigt, who joined AbelsonTaylor last year as art director, has an impressive portfolio of digital work, including websites, microsites, product selection tools, promotional emails, landing pages and interactive visual aids. Since coming to the agency, he has worked on a wide range of products, focusing his efforts on the design of iPad apps for the treatment of hypertension, dyslipidemia and leukemia. He reports to Noah Lowenthal, creative director. Krout was previously associate art director. In her new position, she will be working on products for the treatment of lupus and endometriosis, among others. During her work at AbelsonTaylor, she has worked on a number of digital projects for products in the areas of cardiology, oncology and auto-immune disease, including the creation of iPad apps for several of the agency's accounts.
Chris Mycek has been appointed chief customer officer of Cadient Group. Mycek, who has more than 20 years of marketing strategy experience, will oversee Cadient Group's customer development process. In his new position, Mycek and his team, will partner with Cadient Group's commercial innovation and customer engagement divisions to help life science companies optimize the performance of their brands and marketing initiatives. Mycek will also become a member of Cadient Group's executive management committee.
Nicole Temples has joined HCB as account supervisor. Temples will oversee the agency's global and US marketing initiatives for a major ophthalmology account. She will report to Amy Smith, vice president, account services. Temples joins HCB from Ignition DG, a multidisciplinary design agency in Bristol, UK. As account director there, she served as an in-house consultant for a pharmaceutical giant, overseeing the company's marketing and medical teams. She handled initiatives relating to product launch through marketing support for products in the neuroscience, diabetes, oncology and men's health arenas.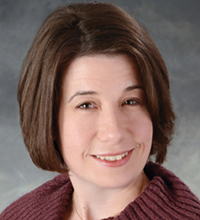 FingerPaint Marketing has hired three employees: Danette Kadlic (pictured) will manage client work in all areas of marketing and advertising; Dave Lindberg will join the creative team, providing direction for web-based and mobile applications; and Shanin Dockrey will join editorial. Kadlic has over 10 years of experience in marketing and advertising, on both the client and agency sides. Most recently she was director of marketing and PR at HITS, Inc., in Saugerties, NY. Prior to that, Kadlic spent significant time in New York at Euro RSCG Life, Bates Healthworld, and Becker Consumer Health. Before joining FingerPaint, Lindberg was principal and creative director for his own company, developing multichannel marketing programs. Before that, he worked on the client and agency sides as director of marketing and e-commerce at Overland Sheepskin Co., e-commerce art director at The Orvis Company, and senior art director at Sloan Marketing. Most recently, Dockrey ran her own business providing editorial and writing services to clients focusing on educational publishing, pharmaceutical advertising, and small-business communications. As editor with several agencies, she has worked on accounts such as Visa, Ritz-Carlton and MVP Health Care.
The Interpublic Group has announced senior management changes at its McCann Worldgroup unit. Harris Diamond moves from his position as Chairman and CEO of IPG's Constituency Management Group (CMG) to the same role at McCann Worldgroup, replacing Nick Brien. Concurrently, Luca Lindner and Gustavo Martinez have been given broader mandates within the company, each adding significant geographic responsibilities and full oversight of McCann Erickson Advertising. Lindner and Martinez will also join Diamond in a three-person Office of the Chairman for McCann Worldgroup.
MANUFACTURER
Teva Pharmaceuticals named Allan Oberman CEO of Teva America Generics and hired Jill De­Simone as senior VP & GM of women's health. Teva says Bill Marth will retire as CEO of Teva Americas.
Astellas has hired Jeffrey Bloss as VP, scientific and medical affairs.
Alimera Sciences has appointed the management team that will oversee European commercialization of its lead product, ILUVIEN. Philip Ashman, PhD, has been named senior vice president and European managing director, while Eric Teo, MBBS, will be vice president and European medical director and Anne-Marie Swift will serve as vice president and European marketing director.
Fabrice Egros
was named COO, Pharmaceutical Director and board member of NovaMedica, a Russian pharmaceutical company which was established within the framework of the joint project between RUSNANO and the American venture fund Domain Associates.
CORRECTION:
Our November sales feature, "Shadowing the Reps," referenced "a study by ZS Associates and AstraZeneca" looking at how "no-see" docs respond to new clinical information, but its provenance is a little more complicated than that. The study, "Can Access Limits on Sales Representatives to Physicians Affect Clinical Prescription Decisions? A Study of Recent Events With Diabetes and Lipid Drugs," was initiated at and sponsored by AstraZeneca but conducted as an independent research project by a Temple University/ZS Associates team after its lead author, George Chressanthis, Ph.D., left the drug company to join the university's Fox School of Business as a Professor of Healthcare Management and Marketing. It was put through a traditional academic medical peer-review process and was published in the July 2012 issue of the
Journal of Clinical Hypertension
.
Scroll down to see the next article