December 01, 2013
People Moves: December 2013
MANUFACTURER
Teva has announced Jeremy Levin will step down as President, CEO. Eyal Desheh, the group's EVP and CFO will serve as interim President and CEO while the company conducts a search for a permanent successor.
Bayer promoted Mary Lou Panzano to the newly created role of VP and head of US internal communications. Panzano, who has been with Bayer since 2008, most recently led all internal communications for Bayer's pharmaceuticals business in the US, including strategic communications planning and execution of business, leadership, and site communications. Some of her new responsibilities include overseeing and developing communications strategies for Bayer Corp. and all of its subgroups in the US, such as Bayer HealthCare, Bayer Business and Technology Services, Bayer MaterialScience, and Bayer CropScience. Panzano is also tasked with creating a cross-subgroup internal communications strategy in the US and supporting existing communications efforts within various other subgroups.
EMD Serono announced the appointment of Paris Panayiotopoulos (pictured) as president and managing Director. He will be responsible for driving the strategic direction of the US commercial organization, as well as managing the operations of the US subsidiary. Mr. Panayiotopoulos joined Merck Serono, the biopharmaceutical division of Merck KGaA, Darmstadt, Germany in 2004 and has since held positions across multiple franchises and regions, including director of global marketing, global commercial team leader, head of regional operations and head of the COO Office. Prior to this, Mr. Panayiotopoulos was at Eli Lilly & Co based in the UK. Mr. Panayiotopoulos has a BS in chemistry from the University College of London, and an MSc from Cranfield Business School of Management.
Johnson and Johnson has named Karen Licitra as corporate vice president, government affairs and policy as Cliff Holland steps down. J&J's consumer group has hired Alison Lewis as chief marketing officer. Licitria is responsible for setting the strategy for a portfolio of healthcare companies including the Vision Care, Diabetes Care and Ortho Clinical Diagnostics (OCD) franchises, as well as Advanced Sterilization Products (ASP) and the Sedation business unit. Licitra also leads the MD&D center of excellence for regulatory affairs. Prior to her current role, she was Company Group Chairman for Johnson & Johnson and Worldwide Franchise Chairman for Ethicon Endo-Surgery, Inc., and Johnson & Johnson Medical, Canada. Lewis will oversee ad spend in the consumer unit at J&J for U.S. measured media. Lewis will also to focus on the consumer group and will oversee four global franchises, which comprise of consumer health, beauty, baby care and over-the-counter drugs.
Astellas has hired Jeff Winton as senior vp and chief communications officer. Winton has more than 30 years of communications experience in the pharmaceutical industry and has led large, global teams. Most recently, he was the vice president/head, global Communications and a member of the global corporate affairs leadership team at Eli Lilly and Company.
Merck KGgA has named Gerhard Schmitz as head of global accounting. Schmitz joins Merck from Lanxess, where he was head of accounting. Prior to his career at Lanxess, he was an Audit Partner at PricewaterhouseCoopers in Germany.
Bristol-Myers Squibb has named Giovanni Caforio as commercial chief. Cafori's official title will be executive vice president and chief commercial officer. Charles Bancroft, currently executive VP and CFO will now take on business development and strategy. Murdo Gordon, now senior VP of oncology, rises to U.S. president. Beatrice Cazala will step down from the position of commercial chief, and transition to a new role within the company.
AGENCY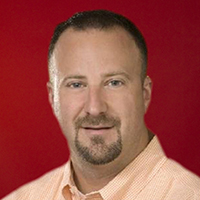 Ogilvy CommonHealth has promoted Richard Trezza (pictured) to EVP, director of client services to general manager of both Ogilvy CommonHealth Payer Marketing and Ogilvy Healthworld Payer Marketing. In his new role as general manager, Trezza will oversee the strategic planning, new business initiatives and day-to-day management of both agencies. He will report directly to Shaun Urban, managing partner at Ogilvy CommonHealth Worldwide, who oversees the organization's payer marketing, medical education and business development groups. Amber ­Gilbert has been promoted from chief strategy officer to executive vice president, director of client services at Ogilvy CommonHealth Payer Marketing. In her new position, Gilbert will be responsible for developing and maintaining ongoing client activities, relationships and services. Additionally, she will help foster the development of account team personnel and tactical planning initiatives.
AbelsonTaylor has promoted Annie Berman and Peter Seltenright to account executive from their previous positions as account coordinator. Berman, who joined AbelsonTaylor in 2011, will be working on an oncology product for the treatment of chronic myeloid leukemia. She will report to Nadine Fabish, account director. During her two-year tenure at the agency, she has worked on products for both professional and consumer audiences, developing sell sheets, reprint carriers, co-pay cards, and HCP websites. In addition to helping move promotional materials through two label updates, she also spent time with pharma representatives, accompanying them on their sales calls. Previously, she was web content developer at the BeCause Foundation, a non-profit organization that drives social change through a combination of documentary filmmaking and creative outreach/engagement projects. While she was there, she wrote content for the organization's website as well as creating documentary microsites. Seltenright will be working on both the US and global business accounts for an antiretroviral agent for the treatment of HIV/AIDS. Since joining AbelsonTaylor in 2012, he has handled brands in multiple therapeutic areas, including men's health, gastroenterology, hyperlipidemia, autoimmune diseases and genomics.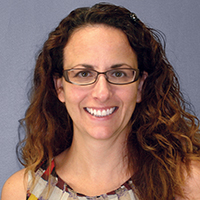 Roska Healthcare Advertising announced four recent hires: Michele Hackett, senior account director (pictured); Alicia Wright, senior project manager; Michele Linder-Moldover, senior campaign operations manager; and Joe Baker, account executive. Hackett, a Roska alum, returns after stints at Novo Nordisk and Genentech. Her efforts will support the over-active bladder franchise as well as provide strategic direction for the franchise's CRM initiative. At Novo Nordisk, Hackett led the team that developed a diabetes management program and launched four diabetes brands in the US marketplace. At Genentech, she developed marketing solutions for several therapeutic areas. Wright comes to Roska following more than eight years at Discovery USA (formerly Saatchi & Saatchi Science). While there, she supported Sanofi Pasteur's vaccine franchise, including work on Adacel and Pentacel, as well as the launch of Sklice. She also managed projects for Pfizer's Torisel oncology brand, trained agency departments on digital processes, and managed Medical/Legal submissions. At Roska, Wright will provide project management for one of the firm's agency-of-record relationships. Linder-Moldover joins Roska following four years as a database marketing account supervisor at Harte-Hanks, where she managed CRM campaigns for multiple Eli Lilly brands. Prior to Harte-Hanks she spent three years at Hibbert creating, testing, and tracking CRM programs. Her role at Roska will be to manage the alignment of key client campaign operations, vendors, and channels with each company's marketing objectives and messaging. Baker comes to Roska from Complete Healthcare Communications, where he worked as a medical publications project coordinator for a global vaccine franchise. At Roska, Baker will be managing client activities that are related to current and upcoming projects, as well as providing the fore­casting and budgeting of financials.
CONSULTANCY
MediScripts announced the appointment of Robert D. Bedford as executive vice president, sales and marketing. In his new position, Bedford will direct sales and business activities for MediScripts and will oversee the preparation and implementation of short- and long-term business plans. Bedford previously served as Vice President of Sales for BulletinHealthcare, where he built a sales team, and developed and executed a growth strategy. From 2006 to 2012, he was Senior Vice President of Sales and Client Relations for InfoMedics and he also held prominent positions at Lathian Systems and Cardinal Health.
Scroll down to see the next article