January 02, 2013
People Moves: January 2013
MANUFACTURER
Johnson & Johnson's Board of Directors has named its CEO Alex Gorsky as Chairman of the Company. He succeeds Bill Weldon.
Ampio Pharmaceuticals has announced the appointment of Josh Disbrow as chief operating officer. Disbrow was most recently the Vice President of Commercial Operations at Arbor Pharmaceuticals.
uniQure B.V., announced the appointment of Hans Christian Rohde to Chief Commercial Officer. Rhode joins uniQure from Basilea Pharmaceutica where from 2007 he was Chief Commercial Officer and a member of the executive management committee. Prior to Basilea Pharmaceutica, Rohde was corporate vice president, head of global therapeutic areas, reproductive health and endocrinology at Merck-Serono from 2003 until 2007. Before that, he was responsible for international marketing and global market development at Biogen Idec. From 1992 until 2000, Rohde held positions of increasing commercial responsibility at Novo Nordisk. He started his career at Laboratoires Syntex.
Alliqua announced the appointment of David Johnson to the Alliqua board of directors. He will also serve as executive chairman of Aquamed Technologies. Johnson was president of the ConvaTec division of Bristol-Myers Squibb until 2008.
ImmunoCellular Therapeutics announced the appointment of Andrew Gengos as President and Chief Executive Officer and member of the board of directors. Gengos was most recently the President and Chief Executive Officer of Neuraltus Pharmaceuticals, where he led implementation of the company's clinical, regulatory, fundraising and business development strategies while operating the company on a virtual business model. Previously, he served for more than seven years with Amgen where, as vice president, strategy and corporate development, he managed Amgen's worldwide in-and-outbound business development activities, which included a broad slate of acquisitions, licensing, spin-outs, divestitures, corporate venture capital investments, which included board of director positions, and alliance management.
Omeros Corporation brought on Thomas A. Mitro as vice president, sales and marketing. Mitro served from 2002 until 2012 as vice president, sales and marketing at ISTA Pharmaceuticals, Inc. where he oversaw the building of ISTA's commercial infrastructure and launch of five eye care products.
AGENCY
Havas Worldwide announced the appointment of Matt Weiss as Global Chief Marketing Officer. In his new role, Weiss will work closely with leaders across Havas Worldwide. Based in the firm's New York office, Weiss will officially begin his new role this month. He replaces Naomi Troni, who was recently appointed CEO, Havas Worldwide Southeast Asia. Troni has worked within the network since 2004 in various roles in both the UK and the US. She is also a member of the Havas Worldwide Executive Committee. Weiss's experience in global marketing includes eight years that were spent at McCann Worldgroup, first as new business director for McCann NY and then as chief growth officer for the network. In 2010 he left McCann to join kbs+ as chief of staff, where he was part of the executive leadership team that was running the agency as well as overseeing business development.
inVentiv Health announced organizational changes within its clinical group. Raymond Hill is joining the company as executive vice president of clinical. In his new position, Hill will be responsible for leading the company's clinical business segment, which includes Early Stage, Phase II-IV and Strategic Resourcing.
Giant Creative/Strategy has appointed Andrew Dunning to the position of vice president, management supervisor. In his new role, Dunning will focus on developing strategy and implementing integrated marketing campaigns for Giant's clients. The agency has also brought on John Stacey as vice president, director of digital production. Stacey's 20 years of both agency- and client-side media experience includes working on multifaceted projects across various digital platforms. In addition to managing the daily operations of Giant's Interactive department. he will also support expansion in that division. Before coming on board at Giant, Stacey founded the interactive department at Kane and Finkel Healthcare Communications and served as its vice president, director of interactive services.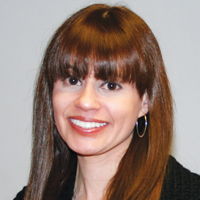 adient Group has added Nigel Downer and Amy Cypres (pictured above) as senior managers. Downer will be responsible for driving new business development within the life sciences market. As senior manager, he will report to Barry Winn, vice president of customer solutions. Downer was most recently vice president for strategic accounts at ProtonMedia, a Lansdale, PA software developer focused on the life science and energy sectors. Cypres joins Cadient from KHJ, a full-service agency in Boston, Mass., where her clients included Beth Israel Deaconess Medical Center and Abbott Molecular.
Kyle Sutton and Shawn Lamons have joined MicroMass Communications as senior digital strategist and senior project manager respectively. In his position, Sutton will develop digital strategies and programs for MicroMass's clients. Sutton's responsibilities will include metrics design, SEO/SEM/display strategy and oversight, user experience design and mobile/application strategy. He will report to Rob Peters, SVP, strategy. Lamons, who will be overseeing and coordinating digital and creative projects across all brands, will report to Anna Stark, director, creative services. Lamons joins MicroMass from Centerline Digital, a content-marketing agency in Raleigh, NC, where she was account manager. During her six-year tenure at Centerline, Lamons coordinated the production of videos, Flash and 3D animations, online Flash games, and applications and websites.
AbelsonTaylor has hired Dave Schafer as manager of interactive development and Yijing Luo as senior enterprise engineer. Schafer has supervised management operations, market research and software development for a number of global market research organizations. In his new position, he will be managing the complete range of interactive initiatives for the agency—from mobile apps to visual aids to disease awareness programs—supervising the agency's front-end developers. He will report to Scott Lutzow, director of interactive technology. Yijing's experience includes multi-threaded development, embedded software systems and developing automated test cases and frameworks. His new responsibilities will be focused on customizing and expanding the capabilities of eVE™, AbelsonTaylor's iPad detailing platform, and he will report to Jack Minster, manager of enterprise technology. The independent Chicago agency has also brought on Meredith Matthews as medical proofreader and Zofia Gwarnicki as clinical research associate. Matthews, a editor and writer who specializes in health care and medicine, has created content for consumer magazines, trade journals and local news outlets. She brings 16 years of publishing and public relations experience to her new role, and has managed all facets of communications services, including editorial, media relations and production. Gawrnicki will be working on products for the treatment of hypertension. She reports to Helen Trbovic, director of account support and recruitment services. Gwarnicki joins AbelsonTaylor after receiving her Masters of Biotechnology from the Robert R. McCormick School of Engineering at Northwestern University.
The JB Ashtin Group announced the addition of Jill McCollam, PharmD to the company's Scientific Services department. McCollam comes to JB Ashtin from Janssen Pharmaceuticals, where she served as senior medical science liaison and was a senior medical project scientist in their analgesia division.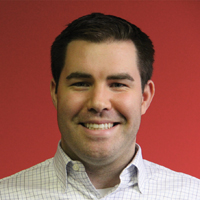 Chicago-based firm Topin & Associates has hired Alexander Leavitt (pictured above) to lead one of its global brands as account supervisor. Leavitt will manage the account for Azilect, a treatment for Parkinson's disease and a product of Teva Neuroscience. Prior to Topin, Leavitt worked as a senior account executive for AbelsonTaylor. There, he started as traffic coordinator before picking up additional responsibilities. Leavitt graduated from Indiana University with a Bachelor of Science degree in telecommunications, industry and management.
Scroll down to see the next article