June 01, 2012
People Moves: June 2012
MANUFACTURER
Novo Nordisk announced today that
Robert Clark
will be joining the company's US business as vp, regulatory affairs. Clark comes to Novo Nordisk from Pfizer, where he was US Regulatory Strategy Head. During his time at Pfizer, he led or supported approvals of new medicines in cardiovascular, endocrine, women's health and anti-infective therapy areas.
Watson Pharmaceuticals announced that Lisa M. DeFrancesco has been promoted to the position of vp, global investor relations, effective immediately. In this position DeFrancesco reports to Charles Mayr, Chief Communications Officer – Global. Ms. DeFrancesco joined Watson in 2009 as manager, investor relations. She was promoted to director, investor relations in 2010. Ms. DeFrancesco brought more than 12 years of experience to Watson, having served in various finance and investor relations roles at such companies as Virgin Mobile USA, Realogy, Cendant and Horizon Blue Cross/Blue Shield/NJ.
Teva Pharmaceutical Industries appointed Dr. Michael R. Hayden as President of Global Research and Development and Chief Scientific Officer, based in Israel. In this new role, Dr. Hayden will lead all research and development for Teva, thus combining the efforts of two teams focused on the development of both brand and generic medicines.
AGENCY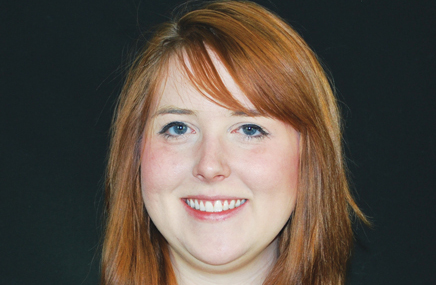 AbelsonTaylor has promoted Melissa Tully and Jennifer Von Glahn (above) to art director and hired Michael Moreland as assistant art director. Tully will be working on a product for the treatment of gastroesophageal reflux disease. She reports to Mike Williams, associate creative director, art. Von Glahn, who has worked both as a designer and an illustrator, will be working on accounts for the treatment of gastroesophageal reflux disease, psoriasis, and rheumatoid arthritis. She reports to Leo Kosir, associate creative director, digital. Newly hired Moreland will be working on a product for the treatment of insomnia. He reports to Charley Aldridge, associate creative director, art. The agency has also promoted Beth Fullen and Paul Pela to the position of senior artist in the art production department. They will both report to Linda Herron, art production manager. In her new role, Fullen will continue to produce a variety of print-ready materials, including journal ads, panels for booths at medical conventions and other complex multi-dimensional pieces, mainly for cholesterol-related brands. Pela will be handling a broad range of accounts, from products for the treatment of anemia and GERD to nutritional supplements. He joined AbelsonTaylor after two years as a production artist at the Chicago office of EURO RSCG. In account services, AbelsonTaylor has brought on Laura Guarnieri as an account supervisor and promoted Brooke Badzin to account executive.
HealthEd has named Vicki Kelemen senior vice president. She will lead the company's West Coast business. Prior to joining HealthEd, Kelemen held executive positions at Somaxon Pharmaceuticals, Amylin Pharmaceuticals, Maxim Pharmaceuticals, Agouron Pharmaceuticals (Pfizer), Dura Pharmaceuticals, Bayer Healthcare Pharmaceuticals, and The DAVICK Group (a healthcare agency), where she developed strategies that fostered communication between healthcare professionals and their patients. In addition to expanding the company's West Coast presence, Kelemen will lead teams servicing HealthEd clients including Genentech, Amgen, and Amylin.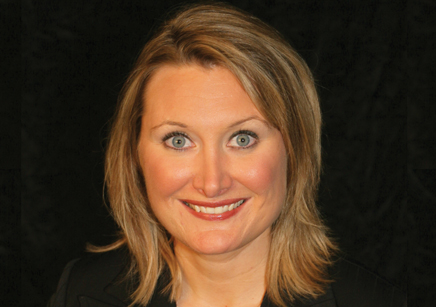 Laura Winn (above) has been promoted from qualitative manager to vice president of client solutions for CMI. This expanded role lets Winn focus more heavily on research insight and strategic recommendations at the account level, moving beyond project execution. Winn has been with CMI for nine years, during which time she has been a featured speaker and author for numerous industry organizations, including the American Bankers Association, LIMRA, and the Pharmaceutical Marketing Research Group (PMRG). She has also been published in such publications as the Medical Group Management Association's Connexion, Quirk's Market Research Review, and Medical Marketing & Media. CMI has also brought on Ryan Kocher as VP of Analytics. Kocher was the Director of Marketing Sciences at lpsos Chicago for the past five years, where he managed employees within the Chicago, New York, Cincinnati and Brazil offices. Kocher will work remotely out of Chicago and will be in the Atlanta office on a regular basis.
BQ6 Media Group has named Joseph C. Caminiti as its President. Mr. Caminiti joins BQ6 from Cephalon, where he was Vice President, Marketing and Sales Operations and Effectiveness. He will oversee day-to-day operations and help drive expansion. Caminiti has spent more than 35 years in the pharmaceutical industry including senior management roles in Sales and Marketing at Cephalon, Wyeth, and Rhone-Poulenc Rorer (now Sanofi-Aventis). BQ6 Media Group is a privately held Healthcare Communications and Advertising Agency serving clients in the Pharmaceutical and Biotech industries.
HealthGuru has added Branden Smythe as Director of Business Development. Most recently, he was VP/Business Development and Sales at HealthyWage, an interactive healthcare startup. Prior to this, he was co-founder and VP/Business Development and Sales at 12 Interactive, an interactive marketing and benefits software company. He is a graduate of the Kelley School of Business at Indiana University. Arthur Fried has been named as Senior Consultant. He was previously a founder at MDecisions, President at Healthcare Media Group, and a partner at Whittle Communications. A graduate of the Harvard Business School and Tufts University, Fried has spent much of his career as an entrepreneur on the professional side of the pharmaceutical industry, developing marketing communications products to help Rx companies reach doctors. This has included collaborations with WebMD, American Express Publishing, and various medical associations. Fried is also involved in the company's advertising sales efforts.
KnowledgePoint360's CircleScience has named Lisa Druce Senior VP, Strategy. Ms Druce leads the CircleScience teams based in the UK and US offices, providing support to global pharmaceutical clients through a partnership between agency and client team. She has been with KnowledgePoint360 for over 10 years and has been instrumental in building a team of specialists in medical communications.
Green Room Public Relations has just added three new hires to its team. Based in Boonton, NJ with an office in Cambridge, MA, Green Room will add employees to both offices. Amy Speak brings over 20 years experience to Green Room. With experience in life science communications, Speak will be based in the Cambridge, MA office. Chaz Godwin Ross, another veteran PR professional, brings 16 years of award-winning experience to the Boonton, NJ office. As the new Vice President of Media Strategy, Ross will help to add to Green Room's media capabilities. Stacey Palmieri, a recent graduate of Flagler College in St. Augustine, FL, begins her career at the Boonton, NJ office. As the Media Specialist, Palmieri's role is to support the agency's media and digital strategies.
M/A/R/C Research announced the promotion of
Susan Hanks
to senior vice president. Susan started at M/A/R/C 21 years ago. During the time she has been with M/A/R/C, Susan has held positions of increasing responsibility. In her tenure, she has conducted research among consumers, patients, health care professionals and business decision-makers in several industries, in particular, health care, travel and leisure, restaurants, retail, consumer packaged goods, technology, and financial services. Susan has experience across a broad range of analytic techniques, including forecasting, conjoint and discrete choice analysis, factor and cluster analysis, CHAID, derived importance, perceptual mapping and correspondence mapping. Susan works primarily from M/A/R/C's satellite office in Greensboro, NC.
Scroll down to see the next article