June 01, 2014
People Moves: June 2014
MANUFACTURER
AbbVie has named Michael Severino, MD, its new executive vice president, research and development and chief scientific officer. Dr. Severino's responsibilities include leading the R&D, Medical Affairs and Regulatory Affairs organizations at AbbVie. Severino comes to AbbVie from Amgen, where he most recently served as senior vice president and chief medical officer, leading the clinical development strategy across therapeutic areas including inflammation/immunology, neuroscience, oncology and cardiovascular disease, among others. Prior to his tenure at Amgen, he held increasing levels of responsibility in biologics and genomics research at Merck.
Actavis announced the proposed senior management team that will lead the specialty pharmaceutical company pending the successful close of the acquisition of Forest Laboratories, Inc., which is anticipated at mid-year. Following the close, Paul Bisaro, chairman and chief executive officer of Actavis, will become executive chairman. Brent Saunders, currently CEO and president of Forest, will become CEO and president, and a member of the board of directors. Robert Stewart, president, Actavis Global Operations, will become chief operating officer. Saunders will report to Bisaro and the board of directors, and Stewart will report to Saunders.
Amgen announced the appointment of Steven Galson, MD, MPH, to the position of senior vice president, global regulatory affairs and safety, effective May 19. Galson will report to Sean Harper, MD, executive vice president, research and development, and will be responsible for all regulatory and patient safety functions across Amgen. Galson came to Amgen from Science Applications International Corporation, where he served as senior vice president for civilian health operations and chief health scientist from October 2009 through October 2010.
Endo International announced the appointment of Hemanth Varghese, PhD, CFA, as executive vice president of corporate development and strategy. Dr. Varghese most recently served as the senior vice president and general manager, vision care for Bausch & Lomb, a division of Valeant Pharmaceuticals. During his tenure with Valeant, he held various senior leadership roles including senior vice president of corporate development and general manager of Valeant's neurology & other business unit.
Bristol-Myers Squibb has announced that Brian Daniels, senior vice president, global development and medical affairs, will be retiring from the company. Daniels joined Bristol-Myers Squibb in 2000 and has held his current position since 2008, leading the development of medicines such as Eliquis and Yervoy.
AGENCY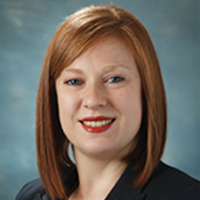 GolinHarris announced the appointment of Catharine Sanders (pictured) as executive director in its healthcare practice in Chicago. As part of the agency's g4 Catalyst community, Sanders will provide strategic public relations counsel on key client relationships. She will report to Farah Speer, North America healthcare practice lead. Prior to joining GolinHarris, Sanders was associate director of consumer marketing at AbbVie, where she led the consumer advertising and public relations strategy for AndroGel. She has more than 15 years of experience across the spectrum of healthcare marketing, including brand management, advertising and sales.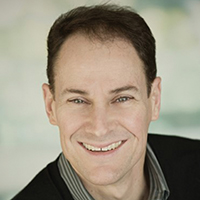 Intouch Solutions announced the promotion of Brian Corn (pictured) to vice president, professional and consulting services. Corn joined Intouch in 2011 as the first technology strategist and most recently as the senior director of enterprise technology services. The agency also promoted eight other employees: Caitlin Bandel to account manager; Vicky Cory to group account director; Jeff Huggins to director of technology strategy; Kyle Helms to account manager; Sarah Lacy to senior business development manager; Aron Crittendon to senior iOS developer; Jason Denny to senior technical documentation analyst; and Scott Drummond to senior art developer.
WEGO Health announced the appointment of Todd Kolm as senior vice president of strategy and insights. Kolm will assume responsibility for the agency's insights group in an effort to fully understand the perceptions, needs, barriers and opportunities of WEGO Health's network of patient influencers. Kolm most recently served as the vice president and head of global digital strategy at Sanofi, the French drugmaker, where his worldwide responsibilities included the development of a digital strategy.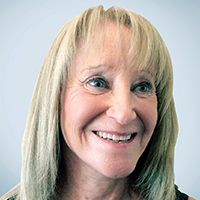 BlueMomentum, an Ashfield Healthcare Company, announced that Vicki Kelemen (pictured) has joined as vice president, collaboration specialist and will lead the company's business development on the west coast.
Discovery USA, a global high-science specialty healthcare marketing and communications agency and part of Publicis Healthcare Communications Group (PHCG), announced the appointments of David Mustalish, MD, as chief scientific officer and Robin Corralez, SPHR as director, human resources. Dr. Mustalish will oversee the development of scientific content across Discovery USA and will serve as the lead company representative for all internal and external scientific and industry meetings. He joins Discovery USA from Area 23, where he served as vice president, group medical director. In this role, he was responsible for establishing an independent medical and scientific department, managing operations, and the development of agency offerings. Corralez brings 15 years of industry experience and will be responsible for driving the strategic and tactical aspects of human resources (HR) for Discovery USA. Prior to joining Discovery USA, she held a variety of senior HR roles at Vertis Communications and most recently served as vice president, human resources for RoadSafe Traffic Systems. There, she was responsible for all human resources activities including talent management, personnel development, and labor relations, and was instrumental in creating a leadership development program in partnership with Thunderbird School of Global Management.
PRI Healthcare Solutions, the medical communications division of Haymarket Media, announced the hires of Phillip LoFaso as marketing director and Roman Makukh as digital product development manager. Lofaso joins from SC Magazine, where he served as director of marketing. Makukh previously worked for digital agencies in Eastern Europe and USA and co-founded and launched several web startups in Russia and Ukraine.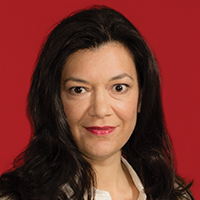 Ogilvy CommonHealth Worldwide announced that Michele Andrews (pictured) has joined Ogilvy CommonHealth Payer Marketing as executive vice president, payer strategy. Reporting directly to Rich Trezza, general manager of both Ogilvy CommonHealth Payer Marketing and Ogilvy Healthworld Payer Marketing, Andrews will be responsible for the strategic direction of all of Ogilvy CommonHealth's payer accounts. She started her career in pharmaceutical manufacturing, developing outcomes management and economic programs at AstraZeneca, before moving on to work in brand marketing for Genentech, the biotechnology company. She has held various senior-level positions in the healthcare industry on the agency side of the business, including vice president, business development at NMCR, AmerisourceBergen Specialty Group; principal at NeoMente Consulting firm; and chief marketing officer at technology startup EthoSquare. Immediately prior to joining the Ogilvy CommonHealth Worldwide network, Ms. Andrews served as senior vice president, director of client services at The Hobart Group.
TECHNOLOGY
Millennium Laboratories, a leader in the science of medication monitoring and pharmacogenetics, today announced it has hired Nikhil Nayak as chief marketing officer; Steven Soe as chief compliance officer; and Michael Flowers as vice president, government operations. Nayak has nearly two decades of marketing experience, including life cycle product management, finance, global commercialization, managed markets and ­digital strategies. Over the course of his career at Forest Laboratories, Soe has had over 15 years of experience building and implementing healthcare compliance programs. He will oversee the strategic development of Millennium Laboratories' healthcare compliance program. Flowers brings more than 15 years of leadership experience in healthcare. Over his career, he has built commercial sales organizations, launched multiple major brands across a variety of disease states, delivered sustained growth, and managed collaborations with partner companies. He most recently served as vice president, government accounts for Walgreens, where he developed and executed all sales strategies within all government channels of business, focusing on the growth of infusion, specialty pharmacy, retail pharmacy and vaccine products.
Scroll down to see the next article