March 01, 2013
People Moves: March 2013
MANUFACTURER
Novo Nordisk promoted four US execs from corporate VP to SVP in their respective areas: Andy Ajello, US National Diabetes Sales; Camille Lee, US Diabetes Marketing; Alan Moses, MD, global chief medical officer; and Anne Phillips, MD, US clinical, medical and regulatory affairs. Ajello, Lee and Philips will remain on the US Executive Team and report to Jerzy Gruhn, president of Novo Nordisk's US operation. Moses will relocate to the company headquarters in Denmark where he'll report to Mads Krogsgaard Thomsen, executive vice president and chief science officer.
Merz North America announced that Jim Hartman has been appointed to Vice President of the U.S. Aesthetics (Merz Aesthetics, Inc.) business, which includes Xeomin, Radiesse and Belotero Balance® Dermal Filler.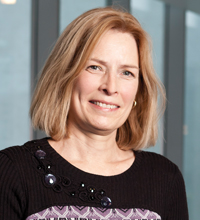 Barbara Jaszewski (pictured) has been appointed vice president of global pricing and market access at Lundbeck. She will be in charge of developing and strengthening business areas of strategic significance as the company prepares to launch a range of new drugs. In 2013, Lundbeck expects to launch three new drugs: the antidepressant Brintellix, Selincro for the treatment of alcohol dependence, and aripiprazole once-monthly for the treatment of schizophrenia.
AGENCY
AbelsonTaylor has promoted both Mike McNamara and Melissa Kaduck to account executive from the position of account coordinator. McNamara, who joined AbelsonTaylor in 2011, has supported a number of different brands across a diverse range of therapeutic categories for both professional and consumer audiences. Most recently his duties have included work in the areas of diabetes, HIV/AIDS, oncology, schizophrenia and nutritional supplements. Kaduck, who joined AbelsonTaylor last year after graduation from college, did summer stints at a broad range of institutions, including museums; branding, advertising and PR agencies; newspapers and charity organizations. At the Snite Museum of Art in Notre Dame, Ind., she edited press releases, organized focus groups and handled social media. The agency has also appointed Chandana Reddy and Douglas Bean to senior interactive developer and promoted Elizabeth MacMillan to associate producer. Reddy, who was promoted from her previous position an interactive developer, will be working across all brands. She reports to Dave Schafer, manager of interactive. Reddy came to AbelsonTaylor from MarketSense, a B2B marketing agency in Burr Ridge, Ill., where she was a front-end web developer. Recently hired Bean has more than 12 years of development experience, and has programmed in web technology, from databases to javascript. In his new position, he will be responsible for back-end software and web development and reports to Orrin Watson, manager of interactive development. MacMillan, newly promoted to associate producer from her position as account coordinator, will be working in digital across all categories. She reports to Adam Clark, manager of integrated production-digital.
HCB Health has hired Christina Palomino as account coordinator and Lani Arguello as traffic manager. Palomino will be responsible for products in the ophthalmology, medical device and wound care areas. She will report to Amy Smith, account director. She is a grduate of the University of Colorado at Boulder. Arguello, with a background in project management and digital, will work in the creative department, coordinating and tracking projects and programs. She will report to Susan Dore, production manager. She comes to HCB from EnviroMedia Social Marketing, Austin, Tex., where she was creative operations/traffic manager.
Cadient Group has hired two managers to handle its increase in clients and staff. Luke Templin, a software developer, has been named technical leader for custom solutions, while Marla Dissin has been brought on as human resources manager. Templin, who has experience in information technology, will provide leadership for agency teams working on client websites and mobile applications. He will report to Chris Miller, manager of Cadient's custom solutions. In his previous position, Templin was a technical consultant at Dollar Financial Group in Berwyn, PA, where he designed and implemented an enterprise software infrastructure for the com­pany's North American markets. Dissin has worked in employee relations, including talent acquisition, benefits, training and compensation. She reports to Chad Naphegyi, executive director, organizational & systems development. Before joining Cadient, Dissin was human resources manager at Hamilton Lane Advisors, LLC, a private equity asset management firm headquartered in Bala Cynwyd, PA, where she established the firm's human resources department.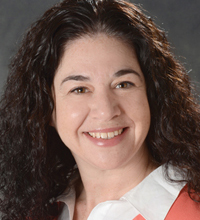 Fingerpaint Marketing added three to its staff: Jessica Friedman (pictured), client server; Slavik Volinsky, interactive; Hannah Reeves, admin. Friedman worked at Ambient Environmental as director of operations, where she managed products and adherence to regulations. Volinsky held several positions at Taylor Corporation–Amsterdam Printing in Amsterdam, NY, including organic search strategist and online marketer, where he was responsible for driving traffic, increasing revenue, and analytics. Before joining the Fingerpaint team, Reeves spent several years in customer service and sales at national retailers such as Barnes & Noble and Pier 1 Imports. The agency also announced the appointment of Elizabeth Rizzo to their account service team from MAC Source Communications in Cohoes, NY, where, as marketing manager, she led teams in developing and executing marketing efforts for MAC Source and manufacturers in the telecommunications industry. Bruce Robinson has also joined the medical strategy team. Prior to joining Fingerpaint, Robinson was senior medical copywriter for the CDM Group and Ignite Health, where he developed content across a variety of digital formats, working on projects for such clients as GlaxoSmithKline, Pfizer, and Merck.
Natrel Communications has announced eight promotions: Jamie Babbitt to copy supervisor; Meghan Byers to Junior editor; Marie Fitzsimmons to assistant account executive; Susan ­LaPenta to senior traffic manager; Jason Mills to senior art director/studio manager; Cathy Orsi to office manager; Bradley Turner to assistant account executive; and Laura Wisniewski to account group supervisor. Babbitt joined the agency from Ferguson, a CommonHealth agency. At Natrel, she writes materials on topics including Parkinson's disease, migraine and dermatology. Byers joined Natrel in 2012 after graduating from Fairleigh Dickinson University. Fitzsimmons, a three-year employee of Natrel, helps maintain client relationships and manages timelines and budgets for some of the agency's largest accounts. LaPenta previously worked at Bradley Pharmaceuticals. At Natrel, she expedites workflow and manages timelines for several key accounts. Mills worked at Torre Lazur McCann prior to joining Natrel. Currently, he designs assets for a variety of categories including Parkinson's disease, antifungals and pain. Orsi's career in advertising has spanned more than 20 years, including four years at Natrel, where she maintained the agency's technological services and supported the account/finance teams. Turner, a two-year employee of Natrel, helps maintain client relationships, manage budgets, and develop timelines for some of the agency's largest global accounts. He is a graduate of Syracuse University. Wisniewski spent the last four years at Natrel in agency account management, gaining experience in product launches and strategic and tactical planning. In her new role, she partners with clients to formulate and implement business strategies.
PROGRAMMING
Human Care Systems, a provider of services and support programming for biopharmaceutical and medtech companies, announced the appointment of Thomas Oglesby as Executive Director of Sales and Marketing. Mr. Oglesby will lead efforts to translate the mission of Human Care Systems into new partnerships with pharma and medtech clients seeking broader and deeper solutions to health problems.
RESEARCH
Kathryn Gallant
(pictured), former managing partner for US health at Hall & Partners, joins New York-based healthcare research consultancy Insight Health US as joint CEO. At Hall & Partners, Gallant was responsible for managing a portfolio of global pharmaceutical clients as well as a full service research team across North America. Preceding her 8-year tenure at Hall & Partners, Kathryn was a director at Strategic Marketing Corporation (now GfK).
Scroll down to see the next article