May 01, 2013
People Moves: May 2013
MANUFACTURER
Bayer has hired Ray Kerins to take on the newly created title of senior vice president and head of communications and public affairs. Kerins joined the company April 1 and will be based in Whippany, NJ. He comes to Bayer from Pfizer, where he served as VP of external affairs and worldwide communications. The appointment comes nine months after the departure of Mark Ryan, who had been CCO for both Bayer and Bayer MaterialScience for more than a decade. Kerins will be reporting to Bayer US CEO Philip Blake, global head of communications Michael Schade, and global head of public and government affairs Denise Rennmann. About 75 staffers will be reporting to Kerins.
Astellas Pharma US, announced that James (Jim) Robinson has been named President of Astellas Pharma US, Inc. Reporting to Astellas US LLC CEO Masao Yoshida, Robinson will be responsible for health systems, sales and marketing, spanning a portfolio in oncology, urology, transplant and cardiovascular areas. He has more than 20 years of experience in the pharmaceutical industry. Before assuming his present role, Robinson was Sr. Vice President for sales and marketing and led the company's expansion into the oncology area. He joined Astellas in 2005 as the vice president of health systems responsible for managed markets, reimbursement strategy, state government affairs and government accounts. A native of Illinois, Robinson earned his Bachelor of Science, Marketing at DePaul University in Chicago. He is currently on the board of ChicagoNext, which is dedicated to expanding the biotechnology and pharmaceutical presence in Chicago. Astellas Pharma Global Development also promoted Sef Kurstjens to chief medical officer. Kurstjens remains president of Agensys (an affiliate of Astellas), which he joined as president in 2010. He headed R&D at Astellas Pharma US from 2005 to 2007 and, before that, he held different positions at Pfizer and Sandoz.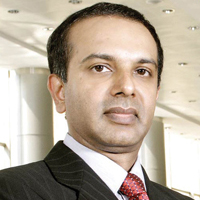 The board of Dr. Reddy's Laboratories has appointed GV ­Prasad as chairman and CEO of the company. Prasad is currently the vice chairman and CEO of the pharma company. Satish Reddy (pictured above) has been named vice chairman of Dr. Reddy's Laboratories. He will hold the position in addition to keeping his present role of managing director and COO. The appointments follow the passing away of the company's promoter and chairman K Anji Reddy on March 15.
BIND Therapeutics, a clinical-stage biopharmaceutical announced the appointment of Gregory Berk, M.D. as Chief Medical Officer. Dr. Berk will be responsible for leading the Company's global clinical development strategy and clinical operations. Prior to joining BIND, Dr. Berk served as Chief Medical Officer of Intellikine, a clinical stage company developing small molecule drugs targeting signal transduction networks, which was acquired by Takeda Pharmaceutical Company Limited.
AGENCY
Ogilvy CommonHealth Worldwide hired Paul O'Neill as president of Ogilvy CommonHealth Wellness Marketing, the network's full-service consumer health and wellness communications group. O'Neill will oversee the strategic planning, new business initiatives and all operations, procedures and policies at Ogilvy CommonHealth Wellness Marketing. He will report directly to Marc Weiner, managing partner of Ogilvy CommonHealth Worldwide. O'Neill began his career as a sales rep for Pfizer and later transitioned to the agency side of the industry. He has held various senior-level positions at Draftfcb Healthcare and Cline Davis & Mann. Prior to joining Ogilvy CommonHealth Wellness Marketing, O'Neill had more than 11 years' tenure at ICC Lowe, a Parsippany-based healthcare marketing business. He signed on with ICC Lowe as EVP, director of client services, and was later promoted to general manager and then president of the agency. Most recently, he served as ICC Lowe Global Network's Chief Growth Officer, a position in which he led acquisition plans for investments in digital, analytics and sales force optimization; overhauled the organization's business development and pitch processes; and worked to expand the network's global footprint in several key growth markets.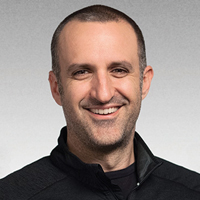 Havas Worldwide brought on Vin Farrell (pictured above) as global chief content officer, a new role in which he will further develop the agency's model by providing global oversight of content creation, curation, development, production and distribution. Farrell comes to Havas Worldwide from his role as SVP of creative operations at R/GA. Prior to that he was senior director of content and integrated marketing production at SpikeTV.com, and had previously worked as agency producer at Digitas.
Fingerpaint Marketing welcomed Ashley Spangenberg, Jared Hertzke and Erin Gray. Spangenberg has more than 15 years' experience developing multichannel content marketing strategies and launching and managing integrated accounts within the financial services, healthcare, and insurance markets. As McMurry Inc.'s associate vice president for client services and strategy, she managed a team that led Fortune 500 accounts, spanning digital, video, mobile, print and social channels. Jared Hertzke joins Fingerpaint after 15 years of senior-level design and interactive experience at AbelsonTaylor and other Chicago-based agencies. Erin Gray joins Fingerpaint's creative team from Brawn Media, where she filled graphic designer, web developer and photographer roles. Her experience includes web, mobile, social media, and print applications.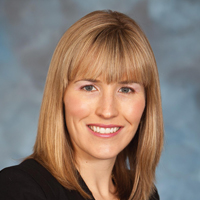 Tonic Life Communications has promoted six employees and hired three. Susan Pyle (pictured above) was promoted to vice president. Pyle currently oversees the development and implementation of communications strategy for a top-selling asthma medication. During her seven years with Tonic, Pyle has led integrated consumer education campaigns and FDA approvals with focus on social media, digital integration, video production and advocacy relations. Prior to joining Tonic in 2006, she worked at a Washington, DC-based healthcare PR agency. Assal Shahpari was promoted to senior account supervisor. Having launched her career at Tonic in 2006, Assal has managed a variety of pharmaceutical/biotech, diagnostic and non-profit PR accounts over the years. Dante DelVecchio was promoted to account supervisor. Dante manages one of the agency's consumer products accounts and focuses on product launches and brand development. Prior to joining Tonic in 2010, Dante worked at the Gift of Life Donor Program and as a journalist. Michelle Vroom was promoted to senior account executive. Vroom provides support for accounts in the pharmaceutical and consumer products agency disciplines, and recently supported the launch of an FDA drug approval and consumer awareness campaign. She also serves as the membership committee chair for PRSA Philadelphia. Christy Loringer was promoted to senior account executive. Since beginning her career at Tonic in 2009, Loringer has supported several business areas including the development of a targeted consumer awareness campaign, event planning and medical meeting/publication support. Sarah Stephens was promoted to account executive. Since joining Tonic in 2010, Stephens has helped to launch unbranded campaigns and facilitate FDA approvals. She is a member of the marketing committee for the Healthcare Businesswomen's Association Greater Philadelphia Chapter. Anna Heleniak was hired as an assistant account executive. Anna previously worked at an interactive marketing and web design agency and graduated from Villanova in 2011. Colvin Hedgepeth was hired as an account coordinator. Colvin graduated from the University of South Carolina in 2012. Taylor Havlisch was hired as an account coordinator. Havlisch graduated from Penn State in 2012.
CONSULTANCY
FTI Consulting, Inc. announced that
Barbara Ryan
has been appointed managing director in the firm's strategic communications practice. Ms. Ryan brings more than 30 years of Wall Street experience, with a focus in the biopharmaceutical sector, to FTI Consulting. She joins the firm from Deutsche Bank, where she held the position of Managing Director and Head of the Pharmaceutical Research Team for the past 20 years. She also served as the lead analyst on several high-profile initial public offerings. Prior to joining Deutsche Bank, Ms. Ryan held pharmaceutical analyst positions at Prudential Securities and Bear Sterns. She is a frequent guest contributor to CNBC.
Scroll down to see the next article