May 01, 2014
People Moves: May 2014
MANUFACTURER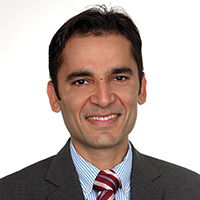 Merck KGaA announced that the head of its consumer health unit, Udit Batra (pictured), will become the chief executive of its much larger laboratory and biotech equipment unit Merck Millipore. Batra will succeed Robert Yates. Uta Kemmerich-Keil, who currently heads the allergy treatment unit Allergopharma, will succeed Batra to lead the consumer health unit. In addition, Annalisa Jenkins, the head of pharmaceuticals research and development, will leave the group at the end of March. Belen Garijo, who heads Merck's pharmaceuticals division, will take over from Annalisa Jenkins, who has left the compnay, as head of pharmaceutical research and development, until a permanent successor is found.
Merck has also announced the appointment of Robert M. Davis as executive vice president and chief financial officer. Davis, who will also oversee corporate strategy and corporate business development, will succeed Peter N. Kellogg. Kellogg will work closely with Davis on the transition and will leave Merck on May 16. Davis was previously corporate vice president and president of Baxter's Medical Products business where he oversaw the integration of that company's global medication delivery and renal businesses, along with corporate manufacturing and R&D functions.
Novartis has named Jeff George division head of Alcon. George succeeds Kevin Buehler who is retiring from the Alcon after a 30-year career. As part of the planned transition, Buehler will provide management and strategic support on the Alcon business. Since joining Novartis in January 2007, George has held leadership positions of increasing importance in the vaccines and diagnostics division and the pharmaceuticals division, becoming division head of Sandoz in December 2008. He holds an MBA from Harvard University, an MA from Johns Hopkins, and a BA from Carleton College. Richard Francis has been appointed division head of Sandoz, succeeding George. Francis joins Novartis from Biogen Idec, where he has held roles of increasing responsibility across several therapeutic areas in both Europe and the United States over his 13-year career with the company. He most recently served as Biogen Idec's Senior Vice President, US Commercial Operations. Mr. Francis previously held leadership roles across commercial and sales in Sanofi and Wyeth.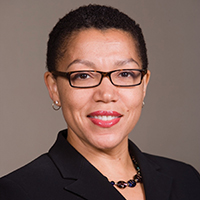 Sanofi has announced the appointment of Anne C. Beal, MD, MPH (pictured), to the newly created position of chief patient officer. "The appointment of a chief patient officer at Sanofi, the first for a top 10 biopharmaceutical company, shows our commitment to go further in meeting the needs of patients," said Pascale Witz, Executive Vice President, Global Divisions and Strategic Development at Sanofi. Dr. Beal, a pediatrician and public health specialist who has devoted her career to providing access to high-quality health care, joins Sanofi from the Patient Centered Outcomes Research Institute (PCORI), a research institute that is focused on patient-centered outcomes research. As PCORI's Deputy Executive Director, and its first Chief Officer for Engagement, she was charged with ensuring that the voices and priorities of patients and other stakeholders were reflected in the Institute's research portfolio. She holds a BA from Brown University, an MD from Cornell University Medical College, and an MPH from Columbia University.
AGENCIES
Minneapolis-based health and medical advertising agency StoneArch announced additions to the leadership team, staff promotions and new hires. Katie Uphus has been promoted to director of operations, a cross-functional role that aligns project management, IT, production and facility management. Senior writer Sue Katula has been promoted to content director, a new position that advances the integration of brand positioning, core creative, content development and cross-platform marketing. On the account side, Shannon Rossini has been promoted to account supervisor. StoneArch has also recruited new talent to support its continued growth. Julie Kaloides joined the agency's interactive team as lead programmer, bringing extensive Web and app development experience from Colle + McVoy, OLSON and Modern Climate. Senior project manager Annie Carpenter returns to StoneArch after working with OLSON, Martin Williams and Carmichael Lynch.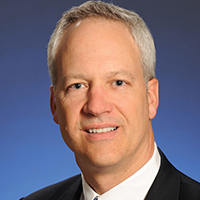 inVentiv Health announced the appointment of Michael A. Griffith (pictured) as executive vice president. In this capacity, he will head inVentiv's commercial and consulting businesses. Most recently, Griffith was the chief executive officer of Laureate Biopharma, a contract manufacturing organization providing outsourced biologics development and manufacturing services to the biopharmaceutical industry. Griffith also founded and served as chief executive officer of Aptuit. He served as chairman and CEO of pharmaceutical process development company ChiRex. Griffith started his career in the financial services sector, working at both Bankers Trust Company and Credit Suisse First Boston. Additionally, he's served on numerous Boards including Repligen Corporation and Centrue Financial Corporation. He holds a Master of Management from the Kellogg Graduate School of Management at Northwestern University and received his BS degree from the University of Kansas.
AbelsonTaylor has hired Emily Tower as vice president of digital strategy and analytics. She will be driving digital innovations and providing strategic recommendations for the agency's clients and brands. Tower comes to AbelsonTaylor from Meredith Xcelerated Marking, a consumer and healthcare digital marketing agency in New York, where she was senior director of client solutions. Previously she was VP of Sales for QuantiaMD, a digital physician interactive community, and spent six years at Eveo, a digital healthcare agency headquartered in San Francisco.
Dudnyk has brought on Juli Kosuth as a member of the account management team. A former vaccine sales representative, she has a bachelor's degree in pharmaceutical and healthcare marketing from St. Joseph's University. Jess ­Gentile is joining the agency as as senior copywriter. She brings seven years' experience to the Dudnyk creative team, having worked on brands including Capital Health System, NextGen Healthcare, and Sugarhouse Casino. Jenna DeVries joins Dudnyk as an art director, a role in which she will participate in concept development and design on several key accounts. After beginning her career as a graphic designer for a museum design firm, Jenna gradually transitioned into her role in healthcare marketing following stints as a freelance designer and an art director at Vox Medica. Gavin Loscalzo joins Dudnyk as a Senior Art Director, bringing with him 11 years of experience in consumer and professional marketing, corporate communications, branding, product launches, and patient education. He has also worked on packaging initiatives.
Evoke Health, a leading full-service health and wellness agency, has announced three executive appointments: Richard Marshall (pictured), managing director of Evoke Health New York, JC Parker, executive creative director of Evoke Health New York and Deb Silverman, VP of strategic planning of Evoke Health Philadelphia. Marshall work to ensure client needs are being met and work is delivered both on time and on budget. Prior to joining Evoke, he was a part of H4B, a division of Havas Health, where he held numerous titles over the span of nine years—most recently serving as executive vice president, director of client services. Before Havas, Marshall was SVP of Sales and Marketing for dLife. Parker will play a key role in developing brand stories for Evoke's clients. Most recently, Parker was at Ogilvy Healthworld as their senior partner/group creative director. Before his nine years at Ogilvy, Parker worked at DMBB and Grey Advertising. Silverman will partner with clients to align objectives with research and identify insights that drive creative. Previously, she served as VP, group director, account planning at Digitas Health. In addition Evoke has made several senior promotions. Mike Dennelly, formally Managing Director of Evoke New York, assumed leadership of the Strategy practice as Executive Vice President. The creative department promoted Samantha Dolin to SVP, group creative director and Jessica Ward to director of editorial and content. Additionally, Jennifer Neff was promoted to director, operations.
Boom Broadcast, a specialty provider of broadcast and online media relations services, has hired Susan Sikora as senior vice president of business development. Sikora has more than 20 years experience counseling some of the world's largest companies. She has held senior management roles in the agency, corporate, nonprofit and broadcast PR services sectors. Most recently, Sikora comes from Conduit Health Communications, which she founded in 2008 following a six-year tenure in global PR at pharmaceutical giant GlaxoSmithKline. In her new role as Boom's SVP, Sikora will focus on business development as well as new marketing initiatives for the agency and its clients.
Scroll down to see the next article