November 01, 2013
People Moves: November 2013
MANUFACTURER
Daiichi Sankyo has named Glenn Gormley corporate president and chairman. Previous president John Garguilo steps down from the role. The company has made Greg Barrett the acting head of the commercial division of U.S. operations, which are headquartered in Parsippany, NJ. Barrett, who had been the company's vice president of marketing and managed markets, will now have control over marketing, sales and supply chain operations in the U.S.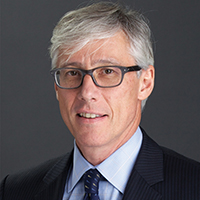 Germany's Bayer named Pfizer executive Olivier Brandicourt (pictured) as the new head of its healthcare division, where he will oversee the market launch of a range of products. He takes over from Bayer Healthcare interim head Wolfgang Plischke effective Nov. 1. Brandicourt, who had served as a member of Pfizer's executive leadership team, will be responsible for taking new drugs to market, including stroke prevention pill Xarelto, eye drug Eylea and cancer treatment Stivarga.
Mylan Laboratories named Jacek Glinka as president of its European business. Prior to joining Mylan, Glinka served as chief executive officer for the Polpharma Group from 2003 to 2006 and from 2009 to 2013. During his tenure, Glinka led the transformation of Polpharma from a small local player into a leading pharmaceutical company in Central and Eastern Europe, the Caucasus and Central Asia.
Acorda Therapeutics announced that Michael Rogers has joined the Company as Chief Financial Officer, effective Oct. 7. He will assume responsibility for the Company's Finance and Investor Relations departments. David Lawrence, MBA, who previously served as CFO, has been appointed Chief of Business Operations and will be responsible for Technical Operations/Manufacturing, Project Management, Information Technology and Facilities Management. Most recently, he served as Executive Vice President and CFO of BG Medicine, Inc., where he led the company's successful initial public offering in 2011 and was instrumental in assisting in the launch of that company's first product in the cardiovascular area.
Matrixx Initiatives has hired Lori Norian as vice president of marketing on the Zicam Cold Remedy Brand. Norian, who previously worked at Unilever, has extensive experience in CPG brand management, having worked on products including Hellman's, Ragu, Bertolli, and Altoids. Norian hopes her experience will translate well to the cold remedy brand, which is targeted primarily to women.
Alkermes has added Srdjan (Serge) Stankovic as senior vice president of clinical development and medical affairs and Peter Norman has joined the company in the position of vice president of government affairs and policy. Stankovic will be responsible for Alkermes' Clinical Development and Medical Affairs function, which advances and implements the clinical development programs for the company's pipeline of drug candidates. He will also serve on the senior management team at Alkermes and report to Elliot Ehrich, MD, the company's senior vice president of research & development and chief medical officer. Norman will be leading Alkermes' US Government Affairs and Policy function, ranging from activities at the federal and state levels, to interactions with professional and patient organizations. He will serve on the senior management team at Alkermes and report to Kathryn Biberstein, the company's senior vice president, chief legal officer and chief compliance officer.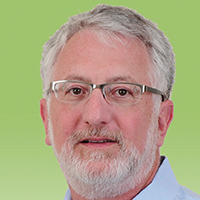 Auspex Pharmaceuticals has announced the appointment of four life science industry veterans to serve on the company's executive team. Pratik Shah, PhD, has joined the company full time as president and chief executive officer, transitioning from his prior role as executive chairman. Dr. Shah will also continue as a director of Auspex as well as a partner at Thomas, McNerney & Partners, Auspex's largest shareholder. Bharatt Chowrira, PhD, JD, has been named chief operating officer. Dr. Chowrira most recently held the positions of president and CEO at Addex Therapeutics. Samuel Saks, MD (pictured), an Auspex board member, has joined the company as the chief development officer. Dr. Saks was previously co-founder and CEO of Jazz Pharmaceuticals. John Schmid has joined the company as Chief Financial Officer. Mr. Schmid was most recently co-founder and CFO at Trius Therapeutics. The company also announced that Alex Zisson, a partner at Thomas, McNerney & Partners, will join the Auspex Board as a non-executive Director. The new team members join Andreas Sommer, Ph.D., Chief Scientific Officer of the company and David Stamler, M.D., Chief Medical Officer of Auspex.

Syndax Pharmaceuticals has announced the appointment of Steven M. Fruchtman, MD, a hematologist/oncologist, as the company's chief medical officer. Dr. Fruchtman will oversee clinical development programs for entinostat in breast, lung and other malignancies. This will include the company's work with ECOG-ACRIN Cancer Research Group and the Division of Cancer Treatment and Diagnosis at the National Cancer Institute (NCI) on the Phase III clinical trial of entinostat in patients with recurrent or metastatic estrogen receptor-positive (ER+) breast cancer.
AGENCY
Roska Healthcare Advertising recently announced three new hires: Ken DePinto has been named vice president, strategic services; Marc Loeb is now the company's vice president, director of finance; and Kathleen Bruce has been named senior project manager. The company also promoted Nancy Walsh to account director. Roska also announced that the company has promoted Bob Muha to executive vice president, client services. Muha will lead a newly formed Client Services team that Roska has created by merging its Strategy and Account Services organizations into a fully integrated group. He will also join the company's Executive Committee to contribute to strategic planning and vision. Muha, who was previously Roska's vice president of commercial strategy, joined Roska in October 2012. Prior to coming to Roska, he worked at pharmaceutical manufacturers Novo Nordisk and Parke-Davis for 19 years, holding positions in sales and marketing. In his new role, Muha will have the reponsibility of leading the planning and delivery of market research, marketing strategy, campaign management, and performance analysis across Roska's roster of clients.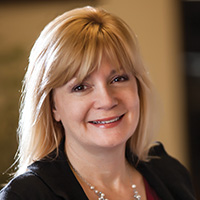 The JB Ashtin Group has announced the promotion of Lori Bainbridge (pictured) to the position of vice president, strategy & innovation, Autumn Coy as senior director of client services, Shelly Asiala as senior secientific writer, Val Harmon as new client services manager and Melissa Vanlangen as officer manager and accounting coordinator. Bainbridge will manage the company's new business development process from concept identification to final release. She will also cultivate sources to identify market needs and technology trends that provide insights into new business service solutions. Coy, a former manager in the department, will now be responsible for cultivating and maintaining key stakeholder relationships while also managing the day-to-day operations of JB Ashtin's Client Services team. Asiala has served as a part of the company's ­Scientific Services team for a year.



Scroll down to see the next article