October 01, 2012
People Moves: October 2012
MANUFACTURER
Martin Hesse becomes the new CFO of Daiichi Sankyo Europe on October 1. The 47-year-old Hesse will succeed Max Schöner, who is retiring on December 31, after serving 12 years in the position.
Teva Pharmaceutical Industries announced the appointment of Professor Itzhak Krinsky as Chairman of Teva Japan and Teva South Korea and Head of Business Development Asia-Pacific. Currently Executive Vice President, Corporate Business Development at Teva, Professor Krinsky will take on his new role in mid-October.
Amgen announced the appointment of Ray Jordan to the new position of senior vice president, Corporate Affairs. Jordan will report directly to Robert A. Bradway, president and chief executive officer, and will be responsible for strategic communications across Amgen, including internal and external communications, issues management and philanthropy.
Simcere Pharmaceutical Group announced the appointment of Hongquan Liu as its Chief Executive Officer and Executive Director of the Board, effective October 8, 2012. Jinsheng Ren will continue to serve as Chairman of Simcere.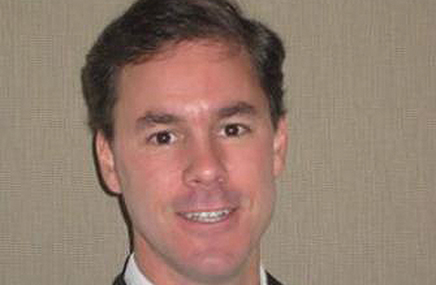 Insmed announced the appointment of
Will Lewis
(pictured) as President and Chief Executive Officer, effective immediately. Mr. Lewis has also been appointed to the Company's Board of Directors. He succeeds Tim Whitten, who has resigned as President and Chief Executive Officer and as a member of the Company's Board of Directors.
AGENCY
Bell, Falla and Associates is pleased to announce that Ken Wikler has joined the firm as Executive Director of Qualitative Research. Prior to joining Bell, Falla and Associates, Ken held positions as a Qualitative Moderator/Consultant with Ipsos Understanding Unlimited, and as a Director at Evolution Marketing Research.
AbelsonTaylor has hired Hanna Lee as senior art director and promoted Jane Betz to associate creative director, art. Lee will be managing accounts in the areas of oncology, neurology, nephrology and cardiology and will report to Noah Lowenthal, creative director, interactive. Lee comes to AbelsonTaylor from Euro RSCG in Chicago, where she spent four years as senior art director, managing assignments for Sprint, Cracker Barrel, Kraft, Sonic, Kmart, Citi, Hilton and Sears. Betz brings more than two decades of experience in healthcare marketing on both the professional and consumer sides. With a portfolio that covers a long list of products, she has worked in categories ranging from cardiology, neurology and diabetes to ophthalmology, allergies and women's health. Promoted from senior art director at the agency, Betz will be working on the launch of two new diabetes drugs and will report to Josh Vizek, VP, creative director.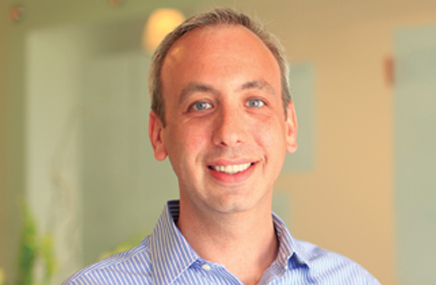 Giant Creative/Strategy has announced that
Eric Steckelman
(pictured) joined the company as SVP, management supervisor. Prior to joining Giant, Steckelman was with Draftfcb in New York where he led several successful U.S. and global launches. He also served as US and global medical marketing advisor in the cardiovascular medicine division for Boehringer Ingelheim Pharmaceuticals. Steckelman received his bachelor's degree in microbiology from State University of New York (SUNY), Plattsburgh and his degree in medicine (physician assistant) from SUNY, Stony Brook. Additionally, Steckelman is licensed to practice medicine and surgery in New York. The agency has also brought on
Jonathan Peischl
as SVP, Director of innovation and digital marketing. In his previous role as SVP, Creative Director at Kane & Finkel Healthcare Communications, Peischl not only ran the creative department, but also worked to build up the agency's digital capabilities. Lastly, Giant has hired
Adena Svingos
, PhD, as SVP, medical director. With more than 15 years of academic and healthcare marketing experience, Svingos has a long history with science, medicine, brand communication and strategy. She has also liaised with pharmaceutical clients in numerous therapeutic areas, including multiple sclerosis, UCB movement disorders, asthma, cardiovascular and renal disease, depression, auditory dysfunction, and Alzheimer's disease.
M/A/R/C Research announced the promotions of
Alice Butler
and
Patricia Wakim
to Senior Vice President. Alice has over 27 years of experience with M/A/R/C in developing talent and solutions for executing research studies across diverse industries. As the leader of Research Services, she manages M/A/R/C's data collection and service partners while assisting their client teams in the development and implementation of innovative solutions. Patricia Wakim brings more than 20 years of financial management experience providing information and insight to the executive team that is critically important in the decision making process. Contributing to her financial expertise is her experience in a variety of industries including the advertising/publishing, banking, retail and technology industries, prior to joining M/A/R/C.
Bebe Bernstein has been named to the position of Chief Operations Officer (COO) at DKI, a healthcare relationship marketing firm. Bernstein will take charge of internal operations, finance, HR and IT functions. Before assuming her new role at DKI, she was senior vice president, director of operations at Flashpoint Medica for seven years, where she ensured that the company was effectively using its staff and meeting clients' needs for professional projects. Prior to that, she was chief information officer at Ajilon, where she developed the company's technology platform. She also worked at HBO for 12 years, developing applications to protect the security of the HBO signal.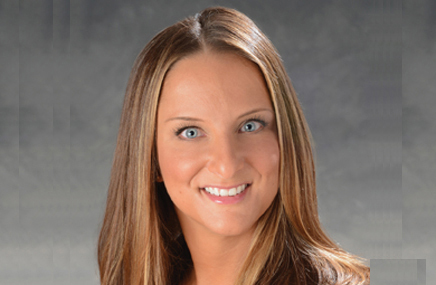 Fingerpaint Marketing has announced the addition of
Brianne Planko
(pictured),
April Frank
, and
Sharon Borgos
. Planko will work in account services. Prior to joining the agency, she worked with retailers such as Lord & Taylor and Macy's, managing integrated events and sales efforts. As brand manager at Kellwood Company, Planko managed sales for international brands including Nautica and Claiborne. April Frank joins FingerPaint's project management team. Most recently, she worked at The Brian Lee Law Firm, leading their corporate marketing efforts as well as managing client projects. She also worked at several Capital Region communications firms in promotion, marketing, and reporting roles, including WRVO Radio, Otto Media, and CNY Central. Sharon Borgos joins the account service team at FingerPaint where she will manage client projects including strategic planning, branding and all aspects of advertising and marketing in US and international markets. Prior to joining FingerPaint, Borgos was at AngioDynamics in Latham, NY, as global brand manager, responsible for the marketing efforts of over 30 distinct devices. She also spent time as their Marketing Communications Program manager, where she managed the development of branding, messaging, and promotional materials for product initiatives.
Scroll down to see the next article