October 01, 2013
People Moves: October 2013
MANUFACTURER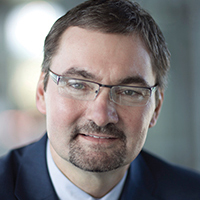 Merck has hired Bob Filippone as vice president, U.S. policy and government relations. Filippone joins the drugmaker from the Pharmaceutical Research and Manufacturers of America (PhRMA). Filippone will oversee Merck's D.C. office in his new role. James Stewart (pictured above) has joined Merck KGaA as Chief Information Officer. Stewart previously worked with Merck Serono, which he joined in 2011.
Robert Landry has joined Regeneron Pharmaceutical as CFO, effective October 1. Landry hails from Pifzer where he served as treasurer.
Eli Lilly has added Edgard Olaizola as managing director India and Sri Lanka. Olaizola succeeds Melt Van Der Spuy who has been promoted to Vice President, Emerging Markets for Elanco Animal Health—a subsidiary of Eli Lilly.
Johnson and Johnson has named Jesse Wu to serve as chairman of Johnson & Johnson China and Lynn Pendergrass to head their consumer division. Pendergrass joins the drugmaker from Hewlett Packard. Wu previously was world-wide chairman of J&J's consumer segment.
REGULATORY
FDA has named Melinda Plaisier as Associate Commissioner for Regulatory Affairs.
AGENCY
AbeslonTaylor has promoted Hillary Armstrong and Craig Taylor to senior account executive. Armstrong has worked in a broad range of categories, including hemophilia, cardiology, CNS/mental health, gastroenterology, infectious disease, internal medicine, pain management and rheumatology. She joined AbelsonTaylor in 2011, after a short stint at Discover USA, a medical education company that is part of the Publicis Healthcare Group (PHCG). As senior account manager there, she supervised the activities for a variety of brands. Taylor, previously account executive, will be handling a product for the treatment of HIV. He will report to Dan Lathitham, senior account supervisor. Since joining AbelsonTaylor in 2009, Taylor has worked on products in the following therapeutic categories: oncology, diabetes, gastroenterology, insomnia and women's health, handling both professional and DTC programs.
Rosetta has added a new partner: Ram Sarma. Sarma will serve as Partner, Technology and will be based in their Princeton headquarters and will report to chief technology officer, Joe Lozito. In his new role, Sarma will serve on Rosetta's Healthcare Leadership Team and lead the East Coast team of the agency's Technology Discipline, which includes architects, engineers and developers, quality assurance professionals and business analysts. The Technology Discipline serves as the foundation for Rosetta's integrated content, commerce, personalization and innovative connected device solutions.
Meg Ainley has joined NEJM Group as Regional Sales Director. In her new position, Ainley is responsible for selling both print and digital advertising plus sponsorships to pharmaceutical companies in the United States. Meg has been Account Director at MediMedia Health for the last year and has spent most of her career in publishing. She has held positions of increasing responsibility within Haymarket Media, Advanstar Medical ­Economics, Thomson Medical Economics, Lebhar-Friedman and Pfizer. Her experience includes professional advertising, digital media sales, strategic planning, pharmaceutical marketing and key account development.
Coyne Public Relations has brought on Chris Cullman as director of digital strategy. Cullmann will work with agency clients while working to expand digital practice services and capabilities—as well as new business development efforts. Prior to joining Coyne, Cullman worked at Ogivly CommonHealth Worldwide for 15 years.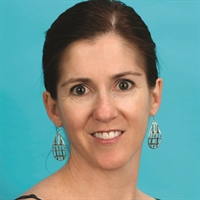 Phase Five, a division of ghg (Grey Healthcare Group), announced the promotion of Francine Carrick (pictured above) to EVP, Director Scientific Services. Francine will take a leadership role in helping Phase Five deliver medical education in the U.S. and worldwide.
Cambridge Consultants, a design and development firm, recently named Dan L'Ecuyer to the position of Commercial Director of Drug Delivery Devices. L'Ecuyer will be based out of the company's US headquarters in Cambridge, MA.
Jolt Communications has hired
John Tonra
as director of client services. Tonra has over 10 years working on the client side of the business at Johnson & Johnson and Novartis Oncology as well as seven years working on the agency and services side. As part of his previous professional responsibilities, Tonra drove multi-channel, digital, mobile, and social media solutions across the following therapeutic areas: oncology, CNS, cardiovascular disease, and infectious disease.
Scroll down to see the next article