August 31, 2012
Upward Move: Bob Harrell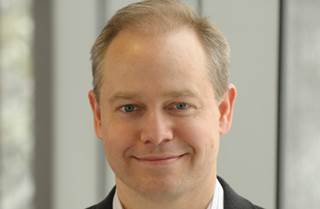 Bob Harrell
VP of Marketing, Appature
During a one-word exercise at a stand-up meeting, Bob Harrell, declared himself "new." While appropriate—it was his first day at Appature, after all—Harrell is no novice in marketing technology. From laptop rollouts with Astra Merck and a stint in Prague with an e-commerce business, to his most recent position as director, integrated marketing at Shire, Harrell has run the gamut of life-science digital marketing.
"My interest in technology and its application to marketing has been a key driver in my career choices," he notes, "I've always loved technology, especially as the web emerged from a marketing perspective. I wanted to get exposure to other companies, more innovation. I wanted to grow."
That desire to grow led him to Appature, which he thinks is on the cusp of a new trend in pharma marketing. "Appature is a company that provides cloud-based software for life sciences companies. We are not an agency that provides marketing services, but rather the technology power grid that sits underneath all of the marketers' campaigns," he offers. "In 2 or 3 years, people will say, 'how did we run our marketing before this?'"
Harrell's enthusiasm and market outlook make him a good fit as their new VP of marketing. "The reason I took this job is that I see Appature positioned at the center of three converging trends: the move to the cloud, pharma's changing commercial model, and the increased investment in marketing technology, rather than sales force automation," he says.
Harrell attributes much of his success to recognizing what comes naturally. "In evaluating your career path, pay attention to the things that give you energy and that feel effortless," he says. "You want to target jobs where the majority of your time is focused on those areas." And lastly, he concludes: "I've been in some jobs that were just an ok match for me and some that were a great match—and in my experience that makes all the difference."
Scroll down to see the next article