March 01, 2014
Upward Move: Ceci Zak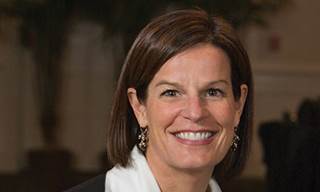 Ceci Zak
Chief operating officer, Diversified Agency Services, Omnicom
For Ceci Zak, new COO of Omnicom's healthcare arm, the Diversified Agency Services group, the healthcare landscape is no longer "about a tangible pill," but "about everything a patient goes through when they suffer from a disease."
Zak hopes to bring that kind of thinking to her new role, overseeing more than 200 companies in 71 countries. "We, the agencies, have to proactively understand the changes in healthcare and use that to help our clients adapt to those changes," she notes, "We've been siloed for so long. For me, coming to this organization was about allowing my creativity to help shape what the future should look like for our clients."
This won't be the first time Zak has worked to transform a company's future, either. During her time as vice president at Sanofi, she developed and implemented digital practices across the organization. "We drafted global guidelines on how to utilize the web and the social space as well as consult with the various business groups to help them solve business challenges with the innovative digital opportunities they were uncovering," she explains.
In order to implement those changes, Zak credits her time at the Healthcare Businesswomen's Association (HBA), where she served as President in 2009. "The HBA showed me how to dream about what my career could be like," she shares, "It wasn't just going to a seminar; it was about volunteering and giving back to the younger generation.
"It was about gaining a network of colleagues that I could confide in, and know that they would never use that information against me. That has been core to all my success," she adds.
That kind of trust extends to yourself as well, Zak has found. "It's about being authentic, through your career. It's about having that emotional intelligence where you understand what you know about yourself—and what you don't know."
Scroll down to see the next article