November 30, 2012
Upward Move: Jeremy Bender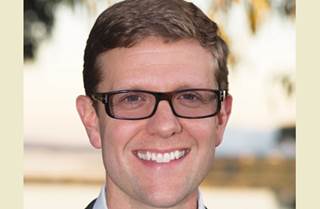 Jeremy Bender
Chief Business Officer, Sutro Biopharma
California-based biotech Sutro Bio­pharma has recruited some deal-making expertise, bringing on Jeremy Bender, previously of Allos Therapeutics, as their chief business officer. In May of this year, Sutro's protein-synthesis platform garnered noticeable praise from venture capital and received $16.5 million in financing.
Bender intends to continue that transition from biotech to the big market. At Allos, he oversaw the company's buyout by Spectrum Pharmaceuticals. After that acquisition, Spectrum has projected higher cost savings and revenue. Bender was also involved in the collaboration between Allos and Mundipharma on lymphoma therapy Folotyn.
"At Allos," he says, "I learned a lot about deal-making and the transition from the clinical to commercial stage. It was a rewarding experience."
After a win with Allos, Bender sees a promising technology platform at Sutro and hopes to replicate his previous success. "Sutro has developed unparalleled capabilities, and is ready for the next phase of its growth," he explains. Bender also notes the company now plans to focus on antibody drug conjugates.
Dr. Bender's value for Sutro will be in his understanding of how to cultivate commercial insights within high science. To that end, he plans to collaborate with other large drug manufacturers in an effort to foster growth. Sutro has announced one collaboration with Pfizer—to develop peptide-based therapeutics—which began in January of last year.
Bender's background, with a graduate degree in immunology and an MBA from MIT, marries his clinical and commercial interests—and it aligns closely with the fast-paced biotech industry. "The ability to develop novel technologies and push the limits of science and technology are easier in small companies," he quips. "That's due to the size and scale of the organization, but it's also because of the kind of individuals which are excited by a small company."
Scroll down to see the next article