November 01, 2013
Upward Move: Jon Sawyer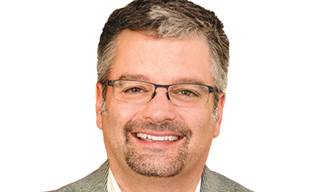 JON SAWYER
President and COO, closerlook
"Better is always an option. We have to move forward," says Jon Sawyer, President and COO of closerlook. "Pharma is in a great state of change, whether it be the ACA or decreased access. We think there's a real opportunity in this new world we're entering. And we're excited to take our place."
Sawyer's "place"—at least within closerlook—will be overseeing operational responsibilities and coordinating the agency's vision with CEO Dave Ormesher. "Dave and I spend a lot of time ­together strategically, thinking through the direction of the firm," he points out, "It seemed like the right time for a move."
For Sawyer, this move has been a long time coming. Sawyer graduated from Northwestern University with a master's degree in integrated marketing. "I guess I'm one of those guys who actually does what he went to school for," he says, laughing.
And while a career in marketing may have always been in the cards for Sawyer, he believes the healthcare industry is only just starting to see marketing's strength. "Marketing is on the verge of becoming a real strategic force. Outside of pharma it already is, but it's taking on a larger role every day."
That role, he says, is made possible by a "broad vision which we talk about everyday here." A vision of partnering with the industry to work towards better outcomes. A vision—he acknowledges—that can only be made possible through past wisdom.
"It's not difficult to know what the right thing to do is, but it can be difficult to execute," he adds. "Often, experience can make the difference from inertia to doing some amazing things."
For those looking to make their mark in the agency world, and who may have more enthusiasm than experience, Sawyer offers, "none of this work comes easy, but if you embrace it, the rewards will come."
Scroll down to see the next article