May 01, 2013
Upward Move: Tim Pantello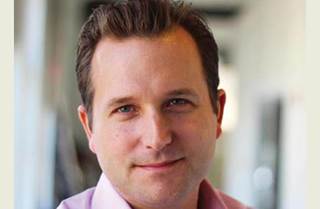 Tim Pantello
Managing Director, Digitas Health
Tim Pantello began his career in pharma, like his father, and his father before him. The story changed when he left Sanofi to join one of the first digital agencies, Euro RSCG (now Havas). Today, that detour into marketing has taken him to managing director of a 300-person operation in Philadelphia for Digitas Health.
"I think at the time I felt like I could always go back to the field, but that was 20 years ago," he says laughing, "I really enjoyed the agency business, the creativity and generation of ideas—so that's where I stayed."
As global chief creative officer Alexandra Von Plato and president of PHCG Michael du Toit take on additional responsibilities within the Publicis group, Pantello will be left to expand what is already a significant operation.
"One of the goals now is to extend our AOR status to consumer, digital AOR across our current accounts, as well as new clients," he offers, "We can play across any channel."
Pantello will do that, in part, by transforming parts of the business model at Digitas to position the firm for other types of clients. Pantello explains that by "further diversifying their business," they will have an "opportunity to not work with just big pharma, but with smaller biotechs and mid-tier clients."
Digitas can take advantage of this opportunity because they are "a very different agency," he points out. "We're a customer-inspired business. From the moment you walk inside, it's a unique environment. The entire setup is very open and collaborative. Everything is designed around freedom of thought. It was designed for the employee, which speaks to the core philosophy of Digitas—that we're built with purpose in mind."
Pantello attributes his success, in part, to being patient. "We're in the art of patience," he says, "Patience creates confidence, decisiveness, and a rational outlook, which leads to ­success.
Scroll down to see the next article