August 13, 2014
AbbVie makes inroads in orphan drugs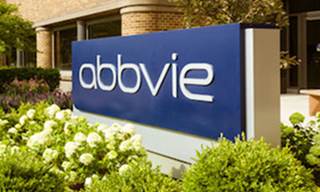 AbbVie may soon count itself as one of the more influential players in the orphan-disease space. Just months after the drugmaker acquired Shire in a bid to bolster its orphan drug pipeline (as well as saving millions on its taxes in the process), AbbVie recently announced that one of its own oncology assets has received orphan-drug designation from both FDA and EMA.
The drug—dubbed ABT-414—is currently being investigated as a treatment for glioblastoma multiforme (GBM)—the most common and aggressive type of malignant primary brain tumor. AbbVie unveiled results from ABT-414's Phase-I trial at the ASCO conference in Chicago earlier this year.
While the disease may be the most common form of brain tumor, it only affects two to three out of every 100,000 people in the Europe and US, according to the National Brain Tumor Society.
Last year in March, the Chicago-based drugmaker spun off another orphan respiratory candidate to biotech Receptos. The agent, RPC4046, was to be tested as a potential new therapy for Eosinophilic esophagitis. The arrangement is a risk-sharing one—if AbbVie likes what it sees in FDA discussions after Phase II, it can trigger an option allowing it to take over licensing rights outside the US.
AbbVie may see the orphan-disease space as a safe harbor for the inevitable demise of megablockbuster rheumatology drug Humira—which rakes in $9.7 billion in annual US sales, and is also set to come off patent in 2016. According to data from CB Partners, at least 11 orphan drugs cost more than $225,000 a year, with others in the $100,000-$225,000 range.
Scroll down to see the next article