May 08, 2014
Aegerion shows rare disease not slam dunk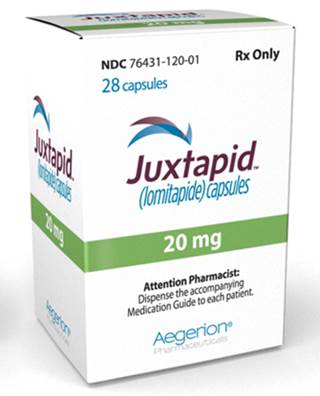 Aegerion noted this week that its first-quarter sales are on an upswing, with the company bringing in $27 million for the quarter ended March 31, compared to $1.2 million during the same period last year.
The Cambridge, MA, company also said it expects year-end sales to come in between $180 million and $200 million, and attributed part of its positive outlook to "key investments in the sales force and patient support teams," and a more recent sales-force realignment.
The company has one on-market drug—Juxtapid (lomitapide), which is for the ultra-rare high-cholesterol disorder known as homozygous familial hypercholesterolemia, or HoFH.
The drug has some competition, including the ISIS/Sanofi drug Kynamro, which has had a slowish start that is hard to quantify because neither company disclosed sales in their recent quarterly reports.
But the price alone—$176,000 per year for Kynamro, compared to $295,000 per year for Juxtapid—is notable, as is recent scrutiny by the Department of Justice, which Aegerion previously mentioned in its annual report could "adversely impact our reputation and the willingness of physicians to prescribe lomitapide for their HoFH patients."
Further, there is speculation that cholesterol-fighting PCSK9 drugs have the potential to offer HoFH patients relief at a much lower price, should class members make it through the FDA approval process.
These are the starter challenges. A Tuesday research note by Jefferies analyst Eun Yang indicated that the company has some investor persuading to do. The analyst noted that even with rising revenue for the quarter, there were fewer new patients started on Juxtapid regimens than expected, and that while the company expects a "meaningful uptick in scripts and patients" to continue from late-Q1 into the second quarter, Aegerion has not grounded this meaningful uptick into a financial framework.
Uptake in Europe, where Aegerion's drug is known as Lojuxta, is expected to start humming later this year. It is in early launch stages in the UK and Germany.
For more on Aegerion's Juxtapid launch, as well as how other small biotech companies view the unique commercial challenges and opportunities of bringing novel products to market, please read
Leadership Exchange: Small Size, Big Prize
, from the May 2014 issue of
MM&M
.
Scroll down to see the next article