March 18, 2010
Aging Committee raps pharma on brand drug price hikes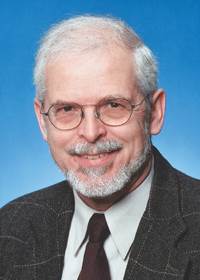 Armed with AARP and Kaiser Family research, members of the Senate Special Committee on Aging asked panelists why brand drug prices in the US continue to increase, while other countries pay half as much for the same products.
The hearing, led by guest chair Sen. Bill Nelson (D-FL), followed letters sent to
AstraZeneca
,
GlaxoSmithKline
,
Lilly
,
Novartis
,
Pfizer
and
Sanofi-Aventis
, asking those companies to provide reasons for the price discrepancies, as well as detailed information about profit margins, marketing spend and sampling costs outside of the US.
Of the drugs covered under Medicare Part D, Sen. Nelson singled out Lipitor, Plavix, Nexium and Lexipro pricing as particularly "egregious;" each increased by 25% or more from 2006 to 2010, he said. Actonel and Aricept increased by 39% and 41%, respectively, over the same period, said Nelson.
"Drug companies argue that they need more money to do more research and development...but they only spend about 15% of their resources on R&D, and they spend 30% on marketing," said panelist Gerard Anderson, director of the Center for Hospital Finance and Management at Johns Hopkins Bloomberg School of Public Health.
Those figures were challenged later in the hearing by panelist John Calfee, resident scholar at the American Enterprise Institute. "That [marketing] number is inflated, because it includes the free samples that are provided to doctors...if you correct those numbers, [manufacturers] probably spend more on R&D than marketing." Calfee went on to say that marketing is done to increase profits, which is the source of R&D. "Large manufacturers...fund their R&D out of the cash they bring in selling drugs. If you reduce sales and profits, you would reduce the money available for R&D."
"When I think about the last five or 10 years when we're bombarded with advertisements on television — 'ask your doctor about this, that or the other thing' — and that is so offensive...why isn't that spent on drugs [provided] at less cost to the large group of people that are elderly?" asked panelist Willafay McKenna, a diabetic and Medicare Part D beneficiary.
Panelists and Senators also bickered over drug price negotiations under Medicare Part D, and whether negotiation between government and manufacturers for lower prices should be allowed, a provision staunchly opposed by PhRMA and absent from the healthcare bill that passed in the Senate. "Why can't the government, representing so many consumers [under Part D], be able to go to a drug company and say, 'We're not going to just negotiate on Lipitor, we're going to negotiate on all the drugs,' and based on the volume of people in the consumer pool...get the best prices?" asked Sen. George LeMieux (R-FL).
Calfee countered that regulatory structures, specifically formularies, have as much of an effect on how drugs can be negotiated as the size of the consumer pool does. He also suggested that drug prices in the private sector would go up if manufacturers sold drugs at a discount under Part D.
Sen. LeMieux didn't buy it. "Certainly volume has something to do with the ability to negotiate. Maybe it's not the only factor, Mr. Calfee, but it's certainly a factor. This non-interference clause makes no sense to me."
Scroll down to see the next article