September 26, 2013
Alternative pay-for-delay tactic bogs down FDA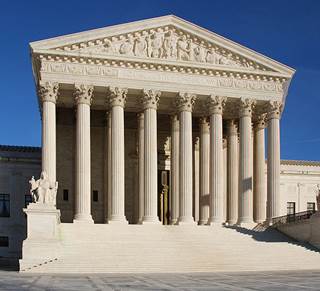 The Federal Trade Commission and the Supreme Court have been tussling with the industry over pay-for-delay agreements in which companies make deals with generics makers to keep generics off shelves just a little longer, to get that extra bit of competition-free sales and brand equity. The Supreme Court kicked the FTC vs Actavis lawsuit back to the lower courts this summer, saying the lower court ruling that such deals violated anti-trust laws was invalid.
A recent FDA report to Congress, however, shows that pay-for-delay tactics are just one strategy that can be deployed in a market-protecting strategy. In this case, Citizen's Petitions asking the regulator to delay abbreviated new drug applications, known as ANDAs, or biosimilar applications, are the leverage, and the FDA says the filings are sapping resources and forcing the regulator to sift through paperwork at the expense of other responsibilities. The idea of the petitions is that concerned parties should submit them if there is concern that the drugs in question pose a threat to public health. These petitions can also include requests such as adding warning labels, or converting a prescription drug to an over the counter medication. The rules governing these requests require the FDA to correspond with the applicant within 30 days of receipt, in addition to researching and addressing the requests within an overall timeline of 150 days.
What appears to be happening, however, is that applicants are treating the application process like Syndicated Lawsuits Against Public Participation, known in shorthand as SLAPP. In this case, litigants flood the opposition with separate lawsuits as a way to slow things down.
The FDA's summary of petitions filed under sections 505(b)(2), 505(j) and 351(k), show what appears to be a similar situation, telling Congress in its report that it "believes that innovator companies may be implementing strategies to file serial 505(q) petitions for reconsiderations in an effort to delay approval of ANDAs or 505(b)(2) applications for competing drugs."
The regulator says that what makes such filings a drain on resources is that each one raises distinct issues about the same drug "requiring serial review of different arguments, rather than one comprehensive review of all pertinent arguments."
According to the FDA's tally, the ratio of petitions approved, partially approved and denied between Fiscal Year 2008 through Fiscal Year 2012 falls out as follows: 62 denied, 7 approved, 26 partially approved. Two applications were withdrawn.
In terms of percents, this translates into 7% granted, 27% partially granted or partially denied.
Scroll down to see the next article