October 28, 2013
AMA slams CMS stance on reprints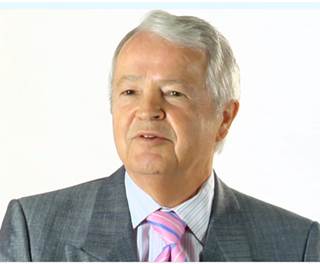 The American Medical Association (AMA), together with a slew of co-signers, released a letter to HHS today arguing that medical textbooks and journal reprints should be excluded from Sunshine reporting requirements.
The letter, addressed to HHS head Katherine Sebelius, is signed by a majority of state medical boards and a broad array of medical associations, including the Massachusetts Medical Society, publisher of The New England Journal of Medicine.
They're seeking a carve-out for textbooks and reprints, much like the one for CME.
"We believe the regulations in this regard are contrary to both the statute and congressional intent and will potentially harm patient care by impeding ongoing efforts to improve the quality of care through timely medical education," the letter states.
Sales reps and medical science liaisons (MSLs) share reprints with doctors, distributing about 10 million or so last year, according to one estimate. "At least a million physicians get copies of reprints every year," said John Kamp, executive director of the Coalition for Healthcare Communication, which is partnering with the AMA in the effort to reverse the decision by CMS to include textbooks and reprints among reportable items. "If this rule continues as-is, as many as 50% or more of the reprints could go away."
As part of the Sunshine provision, Congress outlined twelve specific exclusions from the reporting requirement, the letter notes, "including '[e]ducational materials that directly benefit patients or are intended for patient use.' In its interpretation of the statute, CMS concluded that medical textbooks, reprints of peer-reviewed scientific clinical journal articles and abstracts of these articles are 'not directly beneficial to patients, nor are they intended for patient use.' We believe this conclusion is inconsistent with the statutory language on its face, congressional intent, and the reality of clinical practice where patients benefit directly from improved physician medical knowledge.
"Moreover, Congress included a specific exclusion of items that directly benefit patients, such as reference materials that are often used side-by-side with a patient as a first resource when a patient brings an unfamiliar medical issue to a clinician. Many medical textbooks and scientific medical journal supplements and reprints are used in this way by physicians. The design of the reporting requirement presents a clear disincentive for clinicians to accept high-quality, independent educational materials; an outcome that was unintended when the provision was passed into law."
The groups cite Food and Drug Administration (FDA)'s 2009 industry guidance titled "Good Reprint Practices for the Distribution of Medical Journal Articles and Medical or Scientific Reference Publications on Unapproved New Uses of Approved Drugs and Approved or Cleared Medical Devices," in which, they argue, the FDA noted the "'important public health and policy justification supporting dissemination of truthful and non-misleading medical journal articles and medical or scientific reference publications.' FDA guidelines for reprints provide that medical reprints should be distributed separately from information that is promotional in nature, specifically because the reprints are designed to promote the science of medicine, are educational, and intended to benefit patients. We believe the Sunshine Act was designed to support the dissemination of this type of educational material."
They're concerned that the final regulations could "inadvertently prevent the timely distribution of rigorous scientifically reviewed medical information to clinicians and patients and thereby undermine efforts to improve the quality of care provided to patients."
Kamp added another consequence if the rule is allowed to stand: the HHS contractor is CGI Federal, the IT contractor that has been called out lately in coverage of the bumpy rollout of the Obamacare website. "If you add 10 million that wouldn't have to be there, that's a significant burden on the government."
Scroll down to see the next article