July 28, 2008
American Heart Association CEO to retire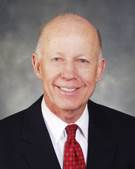 The American Heart Association (AHA) has announced that M. Cass Wheeler, CEO, will retire at the end of 2008, according to a statement. Wheeler has been CEO since 1997.
During his tenure as CEO, Wheeler created the American Stroke Association and oversaw many stroke-related campaigns and initiatives. He collaborated with the Joint Commission of Healthcare Organizations to develop a Primary Stroke Center Certification program, and also with the National Committee for Quality Assurance to monitor treatment quality for doctors and hospitals, among other achievements, said the statement. Wheeler also served on the boards of several nonprofits.
The AHA's board of directors has begun searching for a successor, and hopes to make a decision by October.
Scroll down to see the next article