November 08, 2011
Amylin, parting ways with Lilly, plans for extra sales reps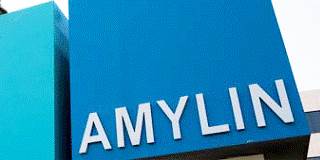 Amylin said it will hire 365 sales reps to make up for Eli Lilly's departure from commercial activities, once the firm takes full control of the exenatide diabetes franchise this month.
Amylin is assuming full control of marketing on exenatide products Byetta and Bydureon, first in the US by Nov. 30 and progressing to all markets by 2013, under terms of a deal that will end both their decade-old marketing alliance and outstanding litigation between the companies.
The deal, announced today, includes total consideration of $1.45 billion. Amylin will pay Lilly an upfront fee of $250 million as well as royalties up to $1.2 billion on future sales, and a percentage of exenatide revenues if Bydureon, a once-weekly injectable version of GLP-1 receptor agonist Byetta, is not approved in the US by June 2014. Amylin will also pay a $150 million milestone to Lilly contingent upon FDA approval of a once-monthly suspension version of exenatide, currently in Phase II. Amylin said it's also developing a pen version of the weekly and monthly versions.
Amylin currently has 350 sales reps, the firm disclosed in a conference call this morning. After parting ways with Lilly, Amylin will increase this number to 715 as it prioritizes the exenatide franchise across its field force. Amylin will also lead the US Bydureon regulatory process and pre-launch commercial activities. The drug has a revised PDUFA date of Jan. 28, 2012.
Outside the US, commercial operations will transfer by December 2013, and Amylin will select another marketing partner to promote Byetta and Bydureon, which was approved in the EU in June.
In a note to investors this morning, ISI analyst Mark Schoenebaum wrote, "Amylin clearly has very high confidence in Bydureon, and if the drug is truly a mega-blockbuster, this deal will likely be viewed very positively over time." However, the arrangement's relatively large upfront payment could put Amylin in "a potentially more precarious near-term cash position" if the Bydureon launch were to be delayed.
The deal announced yesterday also dismisses current litigation between the companies. In May Amylin sued Lilly, obtaining a temporary restraining order that barred Lilly from proceeding with its scheme to use the same sales force to sell both Amylin's Byetta and Boehringer Ingelheim's Tradjenta (linagliptin), a DPP-IV inihibitor approved the same month.
The court had also enjoined Lilly from disclosing any confidential information about exenatide to any of its sales reps or employees participating in the marketing, promotion or sale of Tradjenta. A district court later vacated the restraining order, and Tradjenta is now being launched with a shared Lilly-Boehringer sales force.
Scroll down to see the next article