May 06, 2011
Analytics unit of Wolters Kluwer to get new CEO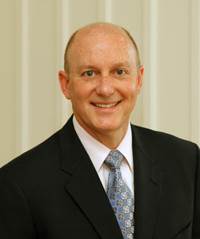 Wolters Kluwer Pharma Solutions will get a new CEO following the retirement of the pharmacy data and analytics firm's former head honcho, Mark Spiers, in April.

As interim CEO, the company named Robert Becker, who currently heads up sister company Wolters Kluwer Health. Becker will run both units until a permanent replacement for Spiers is found, said a source.

Becker has been CEO of Wolters Kluwer's Health division since 2008, after a five-year stint with the parent company that included running a unit of the Dutch conglomerate's Tax, Accounting & Legal division. Before that he was CEO of Jupiter-MediaMetrix.

Spiers is joining the board of directors of Qforma, which provides advanced analytics and predictive modeling technologies for the health sciences industry, Qforma said in an announcement.

Headquartered in Bridgewater, NJ, the Pharma Solutions unit includes pharmacy market data, healthcare analytics and marketing/publishing groups, as well as inThought Research, which offers pipeline analysis. The unit was separated from Wolters Kluwer Health in 2010.
Scroll down to see the next article