October 30, 2013
As HIV meds mature, Gilead preps for HCV launch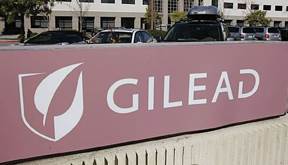 Gilead saw a 15% hike in third-quarter revenue compared to the year-ago period, to $2.8 billion, the company reported. The Foster City, CA, biotech also noted in a conference call that it would add 150 reps in the US in preparation for the launch of hepatitis C drug sofosbuvir.
Gilead's sales were boosted by the antiviral franchise, particularly Stribild, or the "quad pill," whose sales have matured after launching in August 2012. The HIV treatment generated $143 million in sales, compared to $17 million in the same three month-period a year ago. Antiviral Complera/Eviplera also saw strong sales, with a 112% jump to $210 million, compared to $99 million a year ago. Antiviral products on the whole saw a 14% increase from last year's third quarter.
As the company gears up to launch HCV drug sofosbuvir, SG&A expenses rose by 27%, from $319 million in Q3 2012 to $407 million in the most recent quarter. The drug recently garnered a unanimous vote in favor of approval for patients with various genotypes of the disease, many of whom are being warehoused until approval.
Gilead declined to share an updated figure for the number of HCV patients who are diagnosed and under care from a specialist. ISI Group analyst Mark Schoenebaum, in an investor note yesterday, recalled that an earlier Gilead estimate had put the figure at 350,000. The analyst added that Gilead had lowered its estimate of HCV patients in the big five EU countries down by about a million patients, but had raised its US estimate by a million.
Scroll down to see the next article