April 17, 2014
Astellas, DOJ settle for $7.3M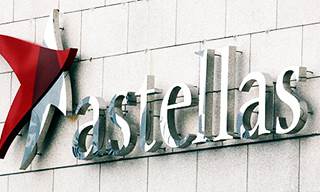 Astellas and the Department of Justice settled a False Claims lawsuit over the pediatric marketing of the drugmaker's antifungal medication Mycamine for $7.3 million, which will be shared by the government and state Medicaid programs.
A whistleblower complaint by a former Astellas salesman accused the drugmaker of promoting the drug for a pediatric use from 2005 through June 2013. Astellas said in a statement that the company "has consistently denied" these claims.
The DOJ explained that the alleged violation was a False Claims matter because it meant federal programs ended up paying for medications that were prescribed for unauthorized use. "The Justice Department will hold accountable pharmaceutical companies that skirt these rules," Assistant Attorney General for the DOJ's Civil Division Stuart Delery said in a statement.
US Attorney for Pennsylvania's Eastern District Zane Memenger framed the issue as one of safety, saying in a statement that the settlement is a sign that "there are consequences for violating the False Claims Act and putting profit ahead of government safeguards."
The FDA granted a pediatric indication in June 2013. Astellas asserted in its annual report for the year ended March 31 that the injectable drug held more than 80% of the US market for injectable candin-type antifungal agents. Japan accounted for most of the drug's $300 million in FY2013 sales, at $126 million, while the Americas were the drug's second biggest market with $92 million in FY2013 sales.
Scroll down to see the next article