May 14, 2013
Astellas shutters OSI and Perseid, lets 200 US staff go in R&D reorg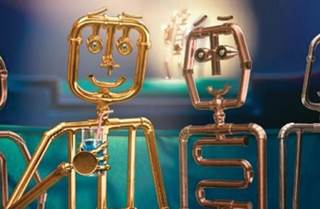 It was a particularly grim Monday for 200 Astellas employees in the US, who were informed that they were being let go and it was their last day with the company.
That's around 6% of the Tokyo-based pharma's US employees, who number around 3,000 after the R&D restructuring announced yesterday. As part of the shakeup, the company is shuttering two of its US subsidiaries – OSI, the Farmingdale, NY-based oncology firm (of Tarceva fame) it acquired for $4 billion in 2010, and Redwood, CA-based DNA shuffling specialist Perseid, on which Astellas exercised a buy-out option for $76 million in 2011. The firm is also scaling back R&D at Astellas Research Institute of America, a Skokie, IL research center focused on treatments for CNS.
The firm's Agensys research facility in Santa Monica was not affected, nor were its US-based global development, sales and marketing or headquarters functions in Northbrook, IL. In the US, Astellas launched prostate cancer treatment Xtandi in September and OAB drug Myrbetriq in October.
The reorg comes amid news that the company is in the bidding to buy troubled antibiotics maker Optimer and spinning off another "virtual biotech" with a pair of venture capital companies to work on a treatment for nocturia. Astellas said it aims to lean more on external sources for R&D and to focus more on regenerative medicine and vaccines going forward.
"We're really trying to restructure our entire research function to utilize some external capabilities and resources and undertake some new therapeutic areas for the company," said an Astellas spokesperson, "specifically regenerative medicine and vaccines, and then to accelerate development of our existing pipeline. There are a lot of synergies when you have research in one facility."
Laid-off employees were offered a "generous severance package," said the spokesperson, including health insurance and job search support, and will be given first priority should new positions open up in the US.
In Japan, Astellas is shutting down a facility in Osaka and ceasing in-house fermentation research. Some of the work that was being done at the facilities slated for closing will be transferred to Tsukuba Research Center, the company's main research facility in Japan.
Astellas reported disappointing but not terrible results for fiscal year 2012 Monday, with consolidated net sales up 3.7% to ¥1,005.6 billion ($9.8 billion) and sales in the Americas up 13.7% to ¥208 billion ($2 billion). But the company's net profit, up 5.9% to ¥82.85 billion ($815 million), according to The Wall Street Journal, came in well short of forecasts, disappointing analysts.
Scroll down to see the next article