July 30, 2014
AstraZeneca beefs up respiratory portfolio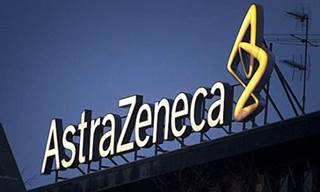 With less than 24 hours until its second-quarter earnings announcement, AstraZeneca has made an $875-million move to beef up its respiratory pipeline by making Almirall's lineup its own. The deal includes up to $1.22 billion in development, launch and sales milestones and gives AstraZeneca rights to Almirall's pipeline and revenues from existing partnerships.
New-to-AstraZeneca drugs include COPD treatment Eklira (aclidinium) and experimental lung treatments including LAS40464 which combines aclidinium and formoterol and Phase-II long-acting beta2 agonist LAS100977 (abediterol). It also gives AstraZeneca rights to the Genuair device that delivers Eklira and LAS40464. Eklira is approved in the EU, and is being reviewed in the US.
AstraZeneca's presentation also noted that an in-house poll indicated Genuair is the top dry-powder inhaler on the market.
The deal will shore up AstraZeneca's current lineup, which includes revenue-driving COPD drug Symbicort ($3.5B in 2013 sales, $3.1B in 2012 sales). Almirall will also expand AstraZeneca's pursuit of a COPD triple-therapy combination, and will add muscarinic antagonist-β2-agonists, known as MABAs, to its offerings.
AstraZeneca said it plans to hang onto what it referred to in a presentation as "a significant number of employees."
Flow-through benefits are important for AstraZeneca, which has struggled to make a case for staying independent. Although a too-low price quashed Pfizer's takeover, analysts scoffed at AstraZeneca's assertion that its future included $45 billion in sales by 2023. This was before an FDA panel shot down an accelerated approval for pipeline drug olaparib, an ovarian cancer treatment AstraZeneca had called out as a sign of its earnings potential.
Wednesday's Almirall acquisition is just the latest in a flurry of drugmaker news. The firm also announced a collaboration with Kyowa Hakko Kirin. The immuno-oncology pact will assess combinations of AstraZeneca's anti-PD-L1 antibody MEDI4736 with Kyowa's anti-CCR4 antibody mogamulizumab and AstraZeneca's anti-CTLA-4 antibody tremelimumab with mogamulizumab. The combinations will be tested across tumor types.
AstraZeneca announced Monday that it tapped Roche to develop a blood test that would identify patients who could most benefit from a pipeline lung cancer drug. The innovation is that a successful blood test could eliminate the need for taking tissue samples.
Scroll down to see the next article