March 18, 2013
AstraZeneca consolidates R&D, moves US commercial roles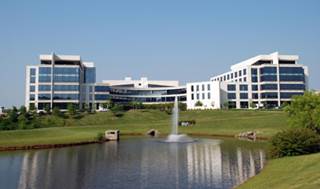 AstraZeneca is cutting 650 jobs in the US, "primarily in R&D," and consolidating its R&D operations at three "strategic R&D centers" in "bioscience clusters," academic and industrial beehives where the company can tap into concentrations of talent and infrastructure.
It's a realization of newish CEO Pascal Soriot's vow to streamline the company, which he said recently has become too "complicated" and "conservative."
The company will move its global marketing and US specialty care commercial divisions out of its Wilmington, DE US headquarters and in with MedImmune in Gaithersburg, MD. The Wilmington office will shrink by 1,200 employees, to 2,000, with the exit of its global medicines development department, as well as global marketing and US specialty. The Gaithersburg office will see around 300 new positions – again, mostly in R&D – while 170 other positions will be moved from Wilmington to other locations in the US or overseas. The firm's Boston office will continue to serve as an R&D hub, but with a focus on small molecule products.
The company is also moving its global headquarters from London to Cambridge, where it's building a $500 million facility, and moving 1,600 R&D jobs out of its offices in Cheshire, UK. A third strategic R&D center will be located outside Gothenburg, Sweden, with a focus on small molecule drugs.
AstraZeneca, which has struggled with a raft of patent expirations and a depleted pipeline in recent years, will take a $1.4 billion charge for the restructuring -- $800 million of that in cash – and hopes to realize $190 million in annual savings by 2016.
The job reductions shouldn't come as a surprise -- Phase 3 of the company's restructuring program, which spans 2012-2014, calls for headcount reductions of around 7,300. AstraZeneca has already eliminated 15,100 positions since 2006.
In January, Soriot, having just dispatched the company's heads of R&D and global commercial, told analysts and investors of advisory boards with KOLs: "Typically I heard that AstraZeneca ranks in the top three or four companies in the industry," said Soriot, "So you might ask what it is you need to do to leverage this and why is the pipeline not what you could expect it to be, and I think, really, we have become a little bit complicated and in many ways out of this, a bit conservative."
Scroll down to see the next article