January 08, 2014
AstraZeneca, J&J enter cancer collaborations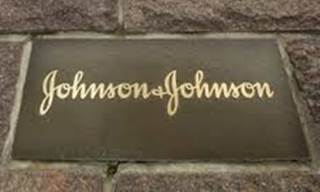 Cancer Chronicles author George Johnson ushered in Sunday with a New York Times piece about "Why Everyone Seems to Have Cancer." Wednesday's acquisition news indicates a continued push to change the conversation to no one having cancer.
Among the movers was AstraZeneca, which announced two deals. Its MedImmune subsidiary signed a collaboration/licensing agreement with the UK biotech Immunocore. The duo will seek to develop therapies using Immunocore's Immune Mobilising Monoclonal T-Cell Receptor Against Cancer tech also known as ImmTac. The partnership means both will create ImmTacs but that AstraZeneca and MedImmune have the option to go ahead with development and commercialization.
The Immunocore deal comes one day after AZ revealed it launched into a research collaboration with genomics research and personalized medicine developer Horizon Discovery. The agreement involves exploring cancer genotypes to determine if there is a genetic combination that can trigger cell death, an approach the partners hope can lead to cell-level treatment which could attack specific cells but leave others alone. The partnership extends a relationship started in April 2013 when the companies agreed to look into Horizon's kinase target program.
Johnson & Johnson also announced a new oncology move Wednesday. It will work with the Cambridge, MA, biotech Scholar Rock to develop therapies that target the growth factor TGF-beta 1. Scholar Rock said in a statement that targeting TGF-beta 1 is not a new idea, but that most approaches are systemic ones, and its goal is to target TGF-beta 1 niche activators locally. The deal gives J&J subsidiary Janssen the exclusive option to license, develop and commercialize what comes out of the partnership.
Although the latest Centers for Disease Control data shows a slight decline in cancer deaths, the category remains a rich one for therapeutic targets and is one of the top disease states the IMS Institute for Healthcare Informatics predicts will be among the top classes in developed countries by 2017.
AstraZeneca and J&J are not alone in this category push. Merck recently declared oncology one of its top priorities as has Bristol-Myers Squibb, while others, including Lilly, Pfizer (for whom palbociclib remains a possible anchor of a not-yet-independent biotech division), and others seek out space to claim amid a field that can feel crowded, depending on the indication.
Bayer has also been part of the oncology acquisition storyline, and closed out 2013 when it bought up its prostate cancer drug collaborator Algeta, giving it full rights to Xofigo. The late-year move was part of an overall momentum in the category, which included the FDA expanding the indication for its cancer drug Nexavar to include metastatic differentiated thyroid cancer, in addition to unresectable hepatocellular carcinoma and for the treatment of patients with advanced renal cell carcinoma, as well as the 2013 expanded indication for Stivarga for advanced gastrointestinal stromal tumors to go with the med's previous indication in colorectal cancer.
Scroll down to see the next article