October 31, 2013
AstraZeneca reveals new CFO and lagging Q3 results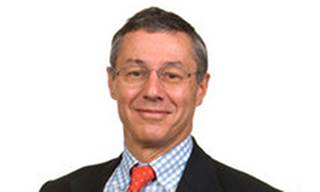 AstraZeneca capped another disappointing quarter, this time with a 6% slide in third-quarter sales, compared to the same period last year. Somewhat altering the narrative was the announcement that former GSK-er Marc Dunoyer is the company's new chief financial officer. Now-former CFO Simon Lowth left for the BG Group. The company announced Lowth's departure in July.
AstraZeneca continues to muddle through the impact of patent losses, such as those surrounding the Seroquel franchise, which saw sales fall 21% compared to last year. US Crestor sales fell 14% during the quarter, tied to an 8% drop in total prescriptions, as well as lower prices and destocking. The cholesterol-lowering drug saw sales sink 7% outside the US, contributing to an overall drop of 10% for the first nine months of the year, compared to the same period in 2012.
Heart drug Brilinta provided some ballast, with $18 million in third-quarter US sales, and $75 million overall. US prescriptions for the drug rose 22% compared to last quarter, despite reports that feeling breathless was keeping patients from sticking with their medication regimens. Dampening the Brilinta results was a Reuters report that the Department of Justice is investigating the PLATO clinical trial that was part of the FDA's approval process for the drug.
US Symbicort sales, which were up 16% compared to the same period last year, added $307 million to the quarter's sale figures, along with an 18% bump in total US prescriptions.
Scroll down to see the next article